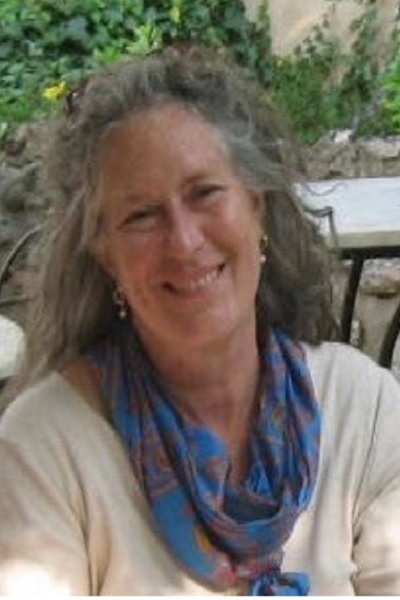 Ellie Perkins
Professor
BA (Public and International Affairs) - Princeton
MA (Economics) - Toronto
PhD (Economics) - Toronto

Areas of Academic Interest
International trade
Trade and environment
Ecological economics
Community economic development
Metal markets and trade
Debt, poverty, and environmental degradation
Women, ecology and economics
Biography
I am an economist concerned with the relationship between international trade, the environment, and local economies. I am interested in the study of globalization, and how local economies may grow as an antidote to international trade. I also look at international means of controlling air pollution in the Arctic, and at the metals and minerals resource industries.
At York, I teach courses in Environmental Economics, Ecological Economics, and Community Economic Development. I often work with students pursuing research themes related to community economic development, trade and the environment, and feminist economics.
Major research projects
2014 SSHRC Partnership Grant on Economics for the Anthropocene (E4A) - co-application with Peter Brown (McGill University).
2011 SSHRC Public Outreach Grant on Community-Based Environmental Education and Mobilization in Marginalized Urban Communities for Equitable Watershed Goverance.
2010 IDRC Climate Change Adaption in Africa on Strengthening the Role of Civil Society in Water Governance Towards Climate Change Adaptation in African Cities -- Durban, Maputo, Nairobi.
2009 SSHRC International Opportunities Fund: Collaborative Research on Equitable Public Participation in Watershed Governance: Canada, Brazil, Kenya, Mozambique and South Africa and Kenya.
2009 SSHRC Public Outreach Grant: Youth education in marginalized urban communities for watershed governance.
2008 York University Knowledge Mobilization grant: University-community collaboration for environmental education and community development in the Black Creek watershed.
2008 York University U50 Grant: Bridges across Black Creek.
2007 York Ad Hoc Conference Travel Grant, $300, U.S. Society for Ecological Economics conference, New York City, June 23-27.
2005 Social Sciences and Humanities Research Council Aid to Research Workshops and Conferences in Canada Grant: Canadian Society for Ecological Economics conference, York University, October 2005, "Windows of Opportunities for Advancing Ecological Economics."
2003 Social Sciences and Humanities Research Council Conference Travel Grant: International Association for Feminist Economics Conference, Cave Hill, Barbados, June 27-29
2002 (with Paul Zandbergen and others) Association of Colleges and Universities of Canada / Canadian International Development Agency Tier I Grant: Civil Society Participation in Water Basin Committees in Brazil.
Selected Publications
Book
2013 (Ed.) Water and Climate Change in Africa: Challenges and Community Initiatives in Durban, Maputo and Nairobi. Routledge Advances in Climate Change Research. Abingdon, Oxon: Routledge.
Chapters in Books
2017 ""University-community collaboration for climate justice education and organizing: partnerships in Canada, Brazil, and Africa," in Adenrele Awontola (ed.), Planning for Community-based Disaster Resilience Worldwide: Case Studies in Six Continents (London/New York: Routledge).
2016 "Building resilience and networks across the Global South and North: Community based research initiatives at York University, Canada" (with Kelly Sharp), in Rajesh Tandon, Budd Hall, Walter Lepore and Wafa Singh (eds.), Knowledge and Engagement: Building Capacity for the Next Generation of Community based Researchers, pp. 245-252. Victoria, BC: UNESCO / University of Victoria / PRIA. Ebook available at: http://unescochair-cbrsr.org/pdf/resource/Knowledge%20&%20Engagement_26-09-16_pdf%20ver-mail.pdf
2015 "Building Commons Governance for a Greener Economy," in Planetary Praxis and Pedagogy: Transdisciplinary Approaches to Environmental Sustainability, edited by Richard Mitchell and Shannon Moore (Rotterdam/Boston/Taipei: Sense Publishers).
2015 "Women and water management in times of climate change: participatory and inclusive processes," co-authored with Patricia Figueiredo, reprinted in Gender and the Environment, edited by Susan Buckingham (Routledge), vol. 4.
2015 "Women, watershed governance, and climate change," co-authored with Patricia Figueiredo Walker, in A Political Ecology of Women, Water and Global Environmental Change, edited by Stephanie Buechler and Anne-Marie Hansen (Routledge).
2013 "Building commons governance for a greener economy," Embassy Green Economy Policy Briefing, No. 13, p. 19.
2012 "Climate justice partnership linking universities and community organizations in Toronto, Durban, Maputo, and Nairobi," co-authored with Ana Louise Tavares Leary as second author. In Sustainable Development at Universities: New Horizons, edited by Walter Leal (Frankfurt: Peter Lang).
2009 "Etica, Genero e classe social na politíca participativa de agua." With Andrea Moraes. In Gislene Aparecida dos Santos (ed.), Etica, Pesquisa e Políticas Publicas. São Paulo: Editora Rubio.
2009 "Deliberative water management: Women's experience in Brazil." With Andrea Moraes. In A. Salleh (ed.), Eco-Sufficiency and Global Justice. London/Melbourne: Pluto Press/Spinifex Press.
2007 "Participation and watershed management: Experiences from Brazil." In Natural Resource Management: A Participatory Approach. Kolkata: ICFAI (Institute of Chartered Financial Analysts of India) University Press.
2003 "Local economics, trade, and global sustainability: A view from Toronto, Canada." In S. Buckingham-Hatfield (ed.), Local Economies: Research and Action. Cambridge, UK: Woodhead.
2002 "Feminist understandings of productivity." In M. Eichler, J. Larkin and S. Neysmith (eds.), Feminist Utopias: Re-Visioning Our Futures. Toronto: Inanna Publications and Education, pp. 201-212.
2000 "Equity, economic scale, and the role of exchange in a sustainable economy." In F. Gale (ed.), Nature, Production, Power: Approaches to Ecological Political Economy. Edward Elgar Publishers, pp. 185-195.
Articles in Refereed Journals
2011 "International synergies to address climate change" Participatory community organizing in Toronto adn Baixada Fluminense, Brazil," co-authored with A. Luisa Tavares Leary, The Global Studies Journal, Vol. 4.
2010 "Public participation in water management: International practices for inclusiveness." Physics and Chemistry of the Earth. Article accepted February 27, 2010. http://dx.doi.org.10.1016/j.pce.2010.02.004.
2009 "Pedagogies of resistance: Community-based education for women's participation in watershed management in São Paulo, Brazil. Canadian Woman Studies, special issue on Women in Latin America, Vol. 27, No. 1.
2007 "Women and participatory water management." Co-authored with Andrea Moraes. International Feminist Journal of Politics, special issue on Women and Water, Issue 4, Fall 2007.
2006 "Feminist ecological economics and sustainability." Journal of Bioeconomics, Vol. 9, no. 3.
2005 "Exploring feminist ecological economics: An introduction," (with Edith Kuiper). Feminist Economics, vol. 11, issue 3.
2003 "Social diversity, globalization and sustainability in community-based economies," Canadian Women Studies, Vol. 23, no. 1, Fall/Winter, pp. 38-46.
2002 "Diversity, local economies, and globalization's limits," Canadian Women Studies, Vol. 21/22, Spring/Summer.