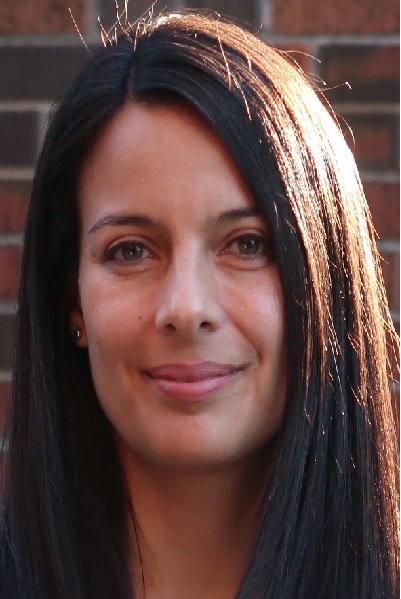 Luisa Sotomayor
Assistant Lecturer
BA Sociology - National University of Colombia
MSc Planning - University of Toronto
PhD Planning - University of Toronto

Areas of Academic Interest
Equity planning and community development
Global urbanization
Urban politics and regional governance
Urban policymaking in Latin America
Mid-sized cities
Biography
My research and teaching focus on urban inequalities, governance, urban politics and planning. More specifically, I am interested in how regimes of socio-spatial inequality consolidate in contemporary cities, and the potential of grass-roots activism, land-use planning tools, and urban policy experimentation to address the urban divide. I have a special interest in planning and development in Latin American cities. In my PhD dissertation research, I examined the opportunities and limitations of a comprehensive planning policy, called social urbanism, to reduce socio-spatial segregation in Medellin, Colombia.
I am delighted to join FES' faculty this summer. I was first attracted to FES by its reputation as a research-intensive faculty, its dedication to effective teaching, and the opportunities available to contribute to its undergraduate and graduate academic programs. As a new member of the FES community with an interest in Latin America, I am also excited about the opportunities for collaboration in the Latin American region emerging from York's new Eco-Campus in Costa Rica. Overall, I believe that FES' broad engagement with critical theory and practice, its experience and innovations in providing student-centred multidisciplinary education, and its commitment to inspire and work towards more environmental and socially sustainable futures makes it an ideal place for teaching and research.
This year, I will be teaching courses on Global Cities, Regional Governance, Community Planning and Housing, and Planning Theory.
Selected Publications
Sotomayor, L. (2015) Equitable Planning through Territories of Exception: The Contours of Medellin's Urban Development Projects, International Development Planning Review 37(5), pp. 373-397.

Sotomayor, L. (Forthcoming, 2016) Dealing with "Dangerous" Spaces: The Construction of Urban Policy in Medellin, Colombia, Latin American Perspectives (accepted in final form).
Sotomayor, L. and Daniere, A. (Forthcoming) The Dilemmas of Equity Planning: A view from the Global South. Journal of Planning Education and Research (Accepted in final form).