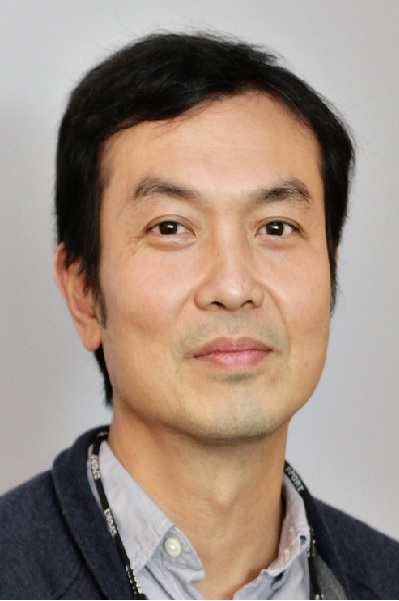 Abidin Kusno
Professor
Art History - Binghamton University
Art History - Binghamton University
Architecture - Petra University

Areas of Academic Interest
Global cities
Urban/Suburbanism, Politics and Culture
History and Theory of Architecture, Urban Design and Planning
Nationalism, Colonialism and Post-Colonialism
Asian Studies
Biography
I have taught at various departments at different universities in the past twenty years. This includes architectural schools in Indonesia, policy program at the Institute of Asian Research at UBC, Metropolitan Studies Program at New York University, and Art History Department at SUNY Binghamton. At this particular juncture of my academic life, I am pleased to join FES at York University for the following reasons. My work continues to evolve around the issues of politics, culture and the built environment. It examines the ways in which architecture and urban space represented political cultures of a country (Indonesia, especially the capital city of Jakarta) and how they shaped politics, ideology and consciousness of different social groups at different moments in the country's urban history. My research however has also revealed a gap in understanding about how "environmental consciousness" informs city politics, governance, urban form, and urban knowledge. My current research project thus seeks to add a missing dimension to my previous and ongoing works by pursuing more substantial research on environmental issues, especially from the perspectives of culture, history and politics. FES, with its robust research and teaching programs, provides an excellent intellectual environment for me to learn about environmental politics and to extend concepts related to the relations between urban form and subjectivities to understand how populations experience and respond to environmental issues. It is also my intention to improve the theoretical framework of understanding urbanization and to contribute to discussion on global/local power, inequality and the environment in our efforts to achieve a sustainable urban world.
Major research projects
2007-2010: Principle Investigator: Social Science and Humanities Research Council (SSHRC) Standard Research Grant, Remaking Jakarta: Politics of Urban Space in Post-Authoritarian Indonesia
2006: UBC-Peter Wall Institute for Advanced Studies' Theme Development Grant, Visual Cultures of Ethnic Chinese in Indonesia and North America
2004-2009: CFI Leaders Opportunity Fund Grant, Visualizing urbanization in Southeast Asian cities
2001-2002: Graham Foundation for Advanced Studies in Fine Arts Research Grant, Re-Imagining the City: Urban Forms and Political Consciousness in Colonial and Postcolonial Indonesia
Selected Publications
Books:
Abidin Kusno, Visual Cultures of the Ethic Chinese in Indonesia, Rowman and Littlefield International, 2016.
Abidin Kusno, After the New Order: Space, Power and Jakarta, Hawaii University Press, 2013
Abidin Kusno, Appearances of Memory: Mnemonic Practices of Architecture and Urban Form in Indonesia. Duke University Press, 2010
Abidin Kusno, Behind the Postcolonial: Architecture, Urban Space and Political Cultures in Indonesia. Routledge, 2000
Books (in Indonesian):
Abidin Kusno, Perumahan Rakyat dan Utopia Jakarta [Social Housing and the Utopia of Jakarta], Yogyakarta: Ombak Press, 2013.
Abidin Kusno, Zaman Baharu dan Generasi Modernis [Modernist Generations and the New Time], Yogyakarta: Ombak Press, 2013.
Abidin Kusno, Ruang Publik, Identitas dan Memori Kolektif: Jakarta Pasca-Suharto [Public Space, Identity, and Collective Memory: Jakarta in the Post-Suharto Era], Yogyakarta: Ombak Press, 2009.
Abidin Kusno, Penjaga Memori: Gardu di Perkotaan Djawa,[The Guardhouse in Java: A Political History] Yogyakarta: Ombak Press, 2006.
Journals / Book chapters:
Abidin Kusno, "Power and Time Turning: The Capital, the State and the Kampung in Jakarta," International Journal of Urban Sciences, 19, 1, 2015: 53-63.
Abidin Kusno, "Jakarta's City Hall: A Political History," in City Halls and Civic Materialism: Towards a Global History of Urban Public Space, edited by Swati Chattopadhyay and Jeremy White. London: Routledge, 2014: 255-275.
Abidin Kusno, "The Postcolonial Unconscious: Observing Mega-imagistic Urban Projects in Asia," in The Emerging Asian City: Concomitant Urbanities and Urbanisms, edited by Vinayak Bharne. NY: Routledge, 2013: 168-178.
Abidin Kusno, "Housing the Margin: Perumahan Rakyat and the Future Urban Form of Jakarta," Indonesia, 94, 2012: 23-56.
Abidin Kusno, "The Ruko: Changing Appearances and Association of Shophouses in Urban Indonesia," International Journal of Islamic Architecture, 1, 2, 2012: 217-241.
Abidin Kusno, "Peasants in Indonesia and the Politics of (Peri-)urbanization," in Global Capitalism and the Future of Agrarian Society, edited by Arif Dirlik, Roxann Prazniak and Alexander Woodside. London: Paradigm Publishers, 2012: 193-220.
Abidin Kusno, "Rethinking the Nation," in The Sage Handbook of Architectural Theory, edited by Greig Crysler, Stephen Cairns and Hilde Heynen. London: Sage, 2012: 213-230.
Abidin Kusno, "Homogeneity of Representation: Salvation or Menace?" in Homogeneity of Representation: Knowledge Constructions, edited by Modjtaba Sadria for the Aga Khan Award for Architecture. London: I.B. Tauris, 2012: 143-156.
Abidin Kusno, "Di Bawah Bayangan Bung Karno: Arsitektur Modernis dan Sejarah Kita" (Under the Shadow of Bung Karno: Modernist Architecture and Our Histories), in Tegang-Bentang: Ketegangan dan Perdebatan dalam Sejarah Arsitektur Moderen Indonesia, edited by Pusat Dokumentasi Arsitektur. Jakarta: Pusat Dokumentasi Arsitektur Indonesia, Erasmus Huis and KITLV, 2012: 60—74. (In Indonesian)
Abidin Kusno, "Master Q, Kung Fu Heroes and the Peranakan Chinese: Asian Pop Cultures in New Order Indonesia," in Popular Culture and Co-productions and Collaborations in East and Southeast Asia, edited by Nissim Otmazgin and Eyal Ben-Ari (eds)., Singapore: NUS Press in association with Kyoto University Press, 2012: 185-206.
Abidin Kusno, "A Hero in Passage: The Chinese and the Activist Youth in Riri Riza's Gie" in Film in Contemporary Southeast Asia: Cultural Interpretation and Social Intervention, edited by David Lim and Hiroyuki Yamamoto. London: Routledge, 2011: 130-146.
Abidin Kusno, "Green Governmentality in an Indonesian Metropolis," Singapore Journal of Tropical Geography, 32, 2011: 314-331.
Abidin Kusno, "Runaway City: Jakarta Bay, the Pioneer and the Last Frontier," Inter-Asia Cultural Studies, 12, 4, Dec 2011: 515-530.
Abidin Kusno, Melani Budianta and Hilmar Farid, "Introduction: Runaway City / Leftover Spaces," Inter-Asia Cultural Studies, 12, 4, Dec 2011: 475-483
Abidin Kusno, "(Re-)searching Modernism: Indonesia After Decolonization" in Non-West Modernist Past: On Architecture and Modernities, edited by William Lim and Jiat Hwee Chang. Singapore: World Scientific Publishing, 2011: 81-90.
Abidin Kusno, "Architecture, Indonesia and Making Sense of the New Order: Notes from My Student Years," in Decentring and Diversifying Southeast Asian Studies: Perspectives from the Region, edited by Goh Beng Lan. Singapore: Institute of Southeast Asian Studies, 2011: 260-274.
Abidin Kusno, "Tropics of Discourse: Notes on the Re-invention of Architectural Regionalism in Southeast Asia in the 1980s" Fabrications: The Journal of Society of Architectural Historians of Australia and New Zealand, 19, 2, 2010: 58-81.
Abidin Kusno, "Colonial Cities in Motion: Urban Symbolism and Popular Radicalism," Susastra No. 7, Jurnal Ilmu Sastra dan Budaya, [Susastra: Journal for Literature and Culture] Himpunan Sarjana-Kesusastraan Indonesia. [Indonesian Literary Scholars Association] Jakarta: Yayasan Obor Indonesia, 2008: 1-31.
Abidin Kusno, "The Afterlife of the Empire Style, the Indies Architecture and Art Deco" for The Past in the Present: Contemporary Architecture in Indonesia, Peter J. Nas (ed.) Rotterdam: NAI Press in association with KITLV Leiden, 2007: 131-145.
"Space, Power and Identity: Patches of the Postcolonial Past, Present and future Jakarta," Journal of Comparative Cultural Studies in Architecture, 1, 2007: 37-42.
"The Cosmology, the Disciplinary and the Informality: Power and Space in Colonial Indonesia," Trialog: Journal for Planning and Building in the Third World, 93, 2, 2007, pp. 32-36.
Abidin Kusno, "The Seen and the Unseen Urban Kaleidoscope" in Jakarta Metropolis: Horizontal and Vertical Observations, Stani Michiels and Arjan van Helmond (eds). Amsterdam: Valiz Publishers, 2007: 17-21.
Abidin Kusno, "Guardian of Memories: Guardhouses in Urban Java," Indonesia, 81, April 2006: 95-149.
Abidin Kusno, "Visualizing Ethnic Chinese: Towards an Agenda for Research," Chinese Heritage Center Bulletin, 6, December 2005: 6-11.
Abidin Kusno, "Postcolonial Urbanity: A Review Essay." The Journal of Commonwealth and Postcolonial Studies, 12, 1, Spring 2005: 96-108
Abidin Kusno, "Whither Urban Nationalism? Public Life in Governor Sutiyoso's Jakarta," Urban Studies, 41, 12, Nov. 2004: 2377-2394.
Abidin Kusno, "Remembering and Forgetting May Riots: Architecture, Violence and the Making of 'Chinese Culture' in the Post 1998 Jakarta," Public Culture, 15, 1, Spring 2003: 149-177.
Abidin Kusno, "'The Reality of One-which-is-two', Mosque Battles, and Other Stories: Architecture, Religion and Politics in the Javanese World," Journal of Architectural Education, vol. 57, 1, 2003: 57-67.
Abidin Kusno, "From City to City: Tan Malaka, Shanghai and the Politics of Geographical Imagining," Singapore Journal of Tropical Geography, 24, 3, 2003: 327-339.
Abidin Kusno, "Professional Dreams: Architecture and the Imagery of 'Indonesia' in the Late Colonial Netherlands East Indies." In Gregory Blue, Martin Bunton, and Ralph Croizier (eds.) Colonialism and the Modern World: Selected Studies, London: M.E. Sharpe, 2002: 265-282.
Abidin Kusno, "Architecture after Nationalism: Political Imaginings of Southeast Asian Architects," in Tim Bunnell, Lisa Drummond, Ho Kong Chong (eds) Critical Reflections on Cities in Southeast Asia, Singapore: Times Academic Press, 2002: 124-152.
Abidin Kusno, "Violence of Categories: Urban Design and the Making of Indonesian Modernity," In Thomas Bender and Michael Peter Smith (eds), Nation and City: Rethinking Place and Identity. New Brunswick, N.J.: Transaction Publishers, 2001: 15-50.
Anthony D. King and Abidin Kusno, "On Be(ij)ing in the World: 'Postmodernism,' 'Globalization," and the Making of Transnational Space in China," in Arif Dirlik and Xudong Zhang (eds)., Postmodernism and China. Durham: Duke University Press, 2000: 41-67.
Abidin Kusno, "Beyond the Postcolonial: Architecture and Political Cultures in Indonesia," Public Culture, vol. 10, 3, 1998: 549-575.
Abidin Kusno, "Custodians of (Trans)nationality: Metropolitan Jakarta, Middle Class Prestige and the Chinese." City, Space, Globalization: An International Perspective, edited by Hemalaka C. Dandekar, College of Architecture and Urban Planning, University of Michigan, Ann Arbor, 1998: 161-170.
Abidin Kusno, "Modern Beacon and Traditional Polity: Jakarta in the Time of Sukarno," Journal of Southeast Asian Architecture, vol. 2, no. 1, November 1997: 25-45.
Greig Crysler and Abidin Kusno, "Angels in the Temple: The Aesthetic Construction of Citizenship in the US Holocaust Memorial Museum," Art Journal, vol. 56, no. 1, Spring 1997: 52-64.