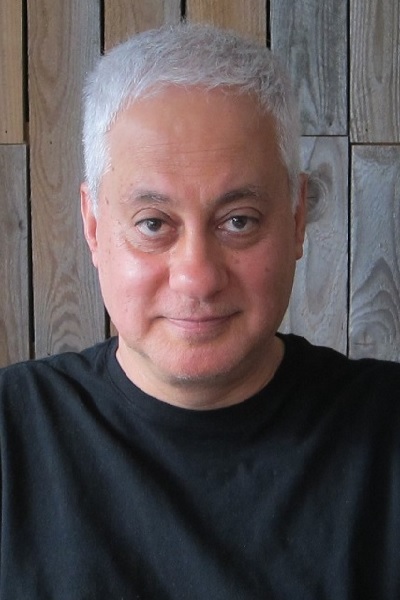 Ilan Kapoor
Professor
BA - Waterloo
MA (International Affairs) - Carleton
PhD (Political Science) - Toronto

Areas of Academic Interest
Critical Development Studies
Participatory development and democracy/democratic theory
Postcolonial theory/politics and cultural studies
Celebrity humanitarianism/celebrity culture
Ideology critique (drawing on psychoanalytic Marxism, particularly the works of Zizek)
Social/environmental movements in the North and South
'New' critiques of development (ecological, postdevelopment, postmarxist, feminist, anti-racist, non-western, postcolonial)
Biography
I joined FES in 1998. Previous to that, I taught at the Department of Political Science, University of Toronto, in the areas of Third World politics and comparative political theory. In addition, I was a consultant for such organizations as the International Council for Local Environmental Initiatives (ICLEI), the International Centre for Human Rights and Democratic Development (ICHRDD), the Canadian International Development Agency (CIDA), the International Development Research Centre (IDRC) and the United Nations Development Program (UNDP), working in such areas as human rights, governance, participatory development, and local environmental planning.
I take a broad approach to "environment," seeing it not just as socio-culturally constructed "nature," but also as closely tied to institutional settings, politics/power, and "economic environments."
Selected Publications
Psychoanalysis and the GlObal, editor (Lincoln, NE: University of Nebraska Press, forthcoming 2018). URL: http://www.nebraskapress.unl.edu/university-of-nebraska-press/9781496206800/
"Žižek, Antagonism and Politics Now: Three Recent Controversies," International Journal of Zizek Studies, 12(1) 2018. URL: http://zizekstudies.org/index.php/IJZS/article/view/1041/1071
"Cold Critique, Faint Passion, Bleak Future: Postdevelopment's Surrender to Global Capitalism," Third World Quarterly, 38 (12), 2017. URL: https://doi.org/10.1080/01436597.2017.1334543
"Black Lives Matter: Whitewashing the Amanda Knox Story" (with Kent Murnaghan), Bright Lights Film Journal, September 30, 2016. URL: http://brightlightsfilm.com/black-lives-matter-netflix-documentary-whitewashing-the-amanda-knox-story/#.WhxF6bYZN7M
"What 'Drives' Capitalist Development?," Human Geography, 8(3), 2015.

"The Queer Third World," Third World Quarterly,36(9), 2015.

"Billionaire Philanthropy: 'Decaf Capitalism,'" in International Handbook of Wealth and the Super-Rich, J. Beaverstock and I. Hay (eds), Cheltenham: Edward Elgar, 2015.

"Psychoanalysis and Development: Contributions, Examples, Limits,"Third World Quarterly, 35(7), 2014.

"Introduction: Psychoanalysis and Development," Third World Quarterly ,35(7), 2014.

"Subaltern Studies," Encyclopedia of Action Research, D. Coghlan and M. Brydon-Miller (eds), London: Sage, 2014.

"Humanitarian Heroes?," in Age of Icons: Exploring Philanthrocapitalism in the Contemporary World, G. Fridell and M. Konings (eds), Toronto: University of Toronto Press, 2013.
Celebrity Humanitarianism: The Ideology of Global Charity (Routledge, 2013).
"Should celebrities promote charities?," Debate with Mark Wheeler in New Internationalist, September 2012.
"Troubled Waters: Crashing Against the Cove," Bright Lights Film Journal, Issue 68, May 2010.
"Letter to Obama" (with Anna Zalik), Politics and Culture, Issue 1, 2009 (online).
The Postcolonial Politics of Development (Routledge, 2008).
"Introduction: Islam and Cultural Politics," Topia: Canadian Journal of Cultural Studies, 19 (Spring), 2008. Special theme issue, guest co-edited with Shahnaz Khan.
"Participatory Development, Complicity and Desire," Third World Quarterly, 26(8), 2005.
"Deliberative Democracy and the WTO," Review of International Political Economy, 11(3), 2004.
"Hyper-Self-Reflexive Development? Spivak on Representing the Third World 'Other'," Third World Quarterly, 25(4), 2004.
"The Power of Participation," Current Issues in Comparative Education, 6(2), 2004. Journal issue devoted to a response to my 2002 Third World Quarterly article on participatory development.
"Donor Participatory Governance Evaluation: Initial Trends, Implications, Opportunities, Constraints," Journal of International Development, 16(2), 2004.
"Acting in a Tight Spot: Homi Bhabha's Postcolonial Politics," New Political Science, 25(4), 2003.
"In Memoriam: Edward W. Said," Topia: Canadian Journal of Cultural Studies, 10, Fall, 2003.
"Full Blast Monty: Noise invades our common spaces, to the detriment of our health and civic culture," Alternatives Journal, 29(2), 2003.
"Deliberative Democracy or Agonisitic Pluralism? The Relevance of the Habermas-Mouffe Debate for Third World Politics," Alternatives: Global, Local, Political, 27(4), 2002.
"Capitalism, Culture, Agency: Dependency Versus Postcolonial Theory," Third World Quarterly, 23(4), 2002.
"The Devil's in the Theory: A Critical Assessment of Robert Chambers' Work on Participatory Development," Third World Quarterly, 23(1), 2002.
"Towards Participatory Environmental Management?," Journal of Environmental Management, 63(3), 2001.