Haritaworn, Jinthana K.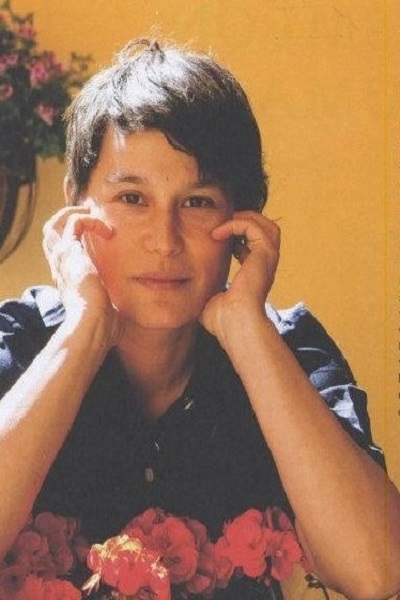 Assistant Professor
PhD (Sociology) - London South Bank University
MA (Gender & Ethnic Studies) - Greenwich University
BA (Thai & Development Studies) - SOAS, London University

Quote
I need you to do more than survive. As writers, as revolutionaries, tell the truth, your truth in your own way. Do not buy into their systems of censorship, imagining that if you drop this character or hide that emotion, you can slide through their blockades. Do not eat your heart out in the hope of pleasing them. The only hope you have, the only hope any of us has, is the remade life.

- Dorothy Allison, "Survival is the Last of My Desires"


Areas of Academic Interest
Transnational race, gender and sexuality studies
Feminist/queer/trans of colour theories and activisms
Urban and environmental justice
Queer gentrification
Criminalization
Pathologization
Violence
Affect
Biopolitics, necropolitics and geopolitics
Sociology and cultural studies
Major research projects
Jin's two bigger research projects to date have each tried to make sense of the concurrency of celebration and pathologization in narratives of sexual and racial Otherness, in everyday lives and encounters in landscapes that remain shaped by the longue durée of racism, colonialism and gender oppression. Jin has completed a study based on qualitative interviews with people of Thai/multiracial parentage in Britain and Germany. They are in the middle of a second project into queer and trans politics and the racialization of space in gentrifying inner city areas in London and Berlin. A current interest of Jin's that may turn into a third transnational research project is the role of the environment, both as a psy discourse on racialized families and as a material space where bodies are disciplined, controlled and sorted for life and death, in legal, policy, activist and media texts on crime and changing urban areas.
Select prizes and awards
SSHRC Insight Development Grant 'Marvelous Grounds: Queer of Colour Imaginaries of the Toronto Gay Village', 2014-2016
Fellow at the Helsinki Collegium for Advanced Studies, Helsinki University, Finland, 2010-2012
Fellow in Transnational Gender Studies, London School of Economics and Political Science, Gender Institute, 2009-2010
Economic and Social Research Council (ESRC) Postdoctoral Fellowship, Goldsmiths College, Department of Media and Communications, 2007-2008
London South Bank University Research Scholarship, 2001-2004
German Academic Exchange Service (DAAD) Research Grant for Junior Scholarship, 2002
Select publications
MONOGRAPHS
(2012), The Biopolitics of Mixing: Thai Multiracialities and Haunted Ascendancies (2012, Aldershot: Ashgate).
(2014), Queer Regenerations (working title, in contract with Pluto's 'Decolonial Studies, Postcolonial Horizons' series, eds. Barnor Hesse and S. Sayyid).
EDITED COLLECTIONS
(2014), Queer Necropolitics, book collection with (Routledge, edited with Adi Kuntsman and Silvia Posocco).
(2013), 'Murderous Inclusions', special issue in International Journal of Feminist Politics 15(4), December 2013 (edited with Silvia Posocco and Adi Kuntsman).
(2012), 'Women's rights, gay rights and anti-Muslim racism in Europe', special focus in European Journal of Women's Studies 19(1/2), 2012.
(2006), 'Polyamory and Non-Monogamies', special issue in Sexualities: Studies in Culture and Society 9(5), (edited with Christian Klesse and Chin-Ju Lin).
KEYNOTES AND PLENARIES (selection)
Keynote at Queer Migrations: Homeland Insecurities, Violence and Belonging, University of Arizona, 30-31 October 2014.
Unsettling Conversations, Unmaking Racisms and Colonialisms, R.A.C.E. conference, University of Alberta in Edmonton, 17-19 October 2014 (spotlight panel).
Transgender Studies Matter, University of California Berkeley, 17 April (symposium).
Plenary at Research as Ceremony: Decolonizing Ethnic Studies, National Association for Ethnic Studies 42nd Annual Conference, Mills College, Oakland CA, 3-5 April 2014.
Keynote at Wandel und Kontinuität heteronormativer Geschlechterverhältnisse, German Society for Sociology, Women's and Gender Studies Section, Hamburg University, 14-16 November 2013.
Plenary at Critical Ethnic Studies, University of Illinois-Chicago, 19-21 September 2013.
Plenary at Compelling Diversities, Educational Intersections: Policy, Practice Parity (Gender and Education Association's biennial conference), London South Bank University, UK, 23-26 April 2013.
Plenary at Transnational Spaces and Gender, at Paderborn University, Germany, 4-5 April 2013 (invited).
Keynote at Race and Whiteness, Multicultural Centre in Stockholm, Sweden, 15-16 November 2012.
Plenary at Decolonize the City!, Rosa-Luxemburg-Stiftung, Berlin, 21-23 September 2012.
Keynote "Queer Regenerations" at LGBT/Queer Studies: Toward Trans/national Scholarly and Activist Kinships: An International Conference, Syracuse University Madrid, Spain, 3-5 July 2011.
Plenary at Racialization, Neoliberalism and Queer Public Spheres, University of California at San Diego, 22-23 April 2011.
Keynote "The Time and Place of Violence" at Queer in the Limelight, Åbo Akademi, Turku Finland, 8-10 October 2010.
Keynote "Queer Lovers and Hateful Others: Political and Cultural Economies of Sexuality, Race and Gender in Gentrifying Berlin" at Reinstating Transgression: Emerging Political Economics of Queer Space, American University, Washington D.C. 17-18 April 2010.
JOURNAL ARTICLES
(forthcoming), 'Decolonizing the Non/Human' (working title), special issue on Queer Inhumanisms (ed. Mel Chen and Dana Luciano), GLQ.
(2013), 'Beyond Hate: Queer Metonymies of Crime, Pathology and Anti-Violence', special issue 'Rethinking Queer Sexualities, Law and Cultural Economies of Desire' in Jindal Global Law Review 4(2): 44-78.
(2011), 'Queer Injuries: The Cultural Politics of "Hate Crimes" in Germany', special issue on sexuality, criminalization and social control in Social Justice 37(1): 69-91.
(2011), 'Queer Anti-Racist Activism and Strategies of Critique: A Roundtable Discussion', special issue on Queer Liabilities of Queer Anti-Racist Critique (eds. Suhraiya Jivraj, S. Lamble and Stacy Douglas) in Feminist Legal Studies 19(2): 169-191 (with Tamsila Tauqir, Jennifer Petzen, Sokari Ekine and Sarah Bracke).
(2011), 'Perverse Reproductions: Notes from the wrong side of the classroom,' Perspectives Section on the "Browning Caucus" (eds. Rubén Gaztambide-Fernández and Zahra Murad), The Journal of Curriculum and Pedagogy 8(1): 25-28.
(2009), '"Caucasian and Thai make a good mix": Gender, ambivalence and the "mixed-race" body,' European Journal of Cultural Studies 12(1): 59-78.
(2009), 'Hybrid border crossers? Towards a radical socialisation of "Mixed Race",' Journal of Ethnic and Migration Studies 35(1): 59-78.
(2008), 'Loyal Repetitions of the Nation: Gay Assimilation and the 'War on Terror,' DarkMatter, No. 3: Special Issue on Postcolonial Sexuality. URL:http://www.darkmatter101.org.
(2008), 'Shifting Positionalities: Reflections on a Queer/Trans of Colour Methodology,' Sociological Research Online 13(1). URL: http://www.socresonline.org.uk/13/1/13.html.
(2008), 'Masculinités queer, trans et post trans: les rejetons du féminisme, Interview with Carine Bœuf, Morty Diamond, Jin Haritaworn, Vincent He-say, Bobby Noble and Stephen Whittle,' Cahiers du Genre No. 45, special issue edited by M.-H. Bourcier and P. Molinier, 85-124.
(2007), 'Beautiful beasts. Ambivalence and distinction in the gender identity negotiations of multiracialised women of Thai descent,' Women's Studies International Forum 30(5): 391-403.
(2007), 'Internationalismus oder Imperialismus? Feministische und schwullesbische Stimmen im "Krieg gegen den Terror",' with Jennifer Petzen, Esra Erdem and Tamsila Tauqir, special celebratory issue on International Feminisms, Frauensolidarität No. 100: 8-9.
(2006), 'Poly/logue: A Critical Introduction to Polyamory,' Sexualities: Studies in Culture and Society 9(5): 515-529 (with Chin-ju Lin and Christian Klesse).
(2005), 'Am Anfang war Audre Lorde. Weißsein und Machtvermeidung in der queeren Ursprungsgeschichte', Femina Politica 14 (1): 23-36.
CHAPTERS IN EDITED BOOKS
(forthcoming/2011), 'Reckoning with prostitutes: Performing Thai femininity,' in R. Gill and C. Scharff (eds.), Postfeminism, Neoliberalism and Subjectivity, Basingstoke: Palgrave, p. 215-229 (2nd edition).
(2013), 'Trans Necropolitics', in A. Aizura and S. Stryker (eds.), Transgender Studies Reader Vol. II, New York: Routledge, p. 66-76 (with Riley Snorton).
(2012), 'Globalizing Sexualities', in George Ritzer (ed.), Encyclopedia of Globalization, Malden, Mass.: Wiley-Blackwell (with Sandeep Bakshi, Adi Kuntsman and Jennifer Petzen).
(2011) 'Colorful Bodies in the Multikulti Metropolis: Trans Vitality, Victimology and the Berlin Hate Crime Debate' (working title), in Trystan Cotton (ed.), Trans-Migrations: Bodies, Borders, and the (Geo)politics of Gender Trans-ing. New York: Routledge, p. 11-31.
(2011), 'There Are Many Transatlantics: Homonationalism, Homotransnationalism and Feminist-Queer-Trans of Color Theories and Practices', in K. Davis and M. Evans (eds.), Transatlantic Conversations: Feminism as Traveling Theory, Aldershot: Ashgate, p. 127-144 (with Paola Bacchetta).
(2011), 'Invented Traditions, New Intimate Publics: Tracing the German "Muslim Homophobia" Discourse', in C. Flood, S. Hutchings, G. Miazhevich and H. Nickels (eds.), Islam in its International Context: Comparative Perspectives, Cambridge: Cambridge Scholars Press, p. 48-64 (with Jennifer Petzen).
(2010), 'Wounded subjects: Sexual exceptionalism and the moral panic on "migrant homophobia" in Germany,' in M. Boatca, S. Costa and E. Gutiérrez Rodríguez (eds.) Decolonising European Sociology, Aldershot: Ashgate, p. 135-152.
(2010), 'Sexualising the "War on Terror": Queerness, Islamophobia and globalised Orientalism', in S. Sayyid and V. Abdoolkarim (eds.), Thinking through Islamophobia: Global Perspectives, London: Hurst/New York: Columbia Press, p. 111-116 (with Adi Kuntsman and Jennifer Petzen).
(2010), 'On the Depoliticisation of Intersectionality Talk: Conceptualising Multiple Oppressions in Critical Sexuality Studies,' in Y. Taylor, S. Hines and M. Casey (eds.), Theorizing Intersectionality and Sexuality, Basingstoke: Palgrave Macmillan, p. 56-77 (with Christian Klesse, Umut Erel and Encarnación Gutiérrez Rodríguez).
(2009), 'Kiss-Ins, Demos, Drag: Sexuelle Spektakel von Kiez und Nation', in AG Queer Studies (eds.), Verqueerte Verhälnisse. Intersektionale, ökonomiekritische und strategische Interventionen, Hamburg: Männerschwarm, p. 41-65.
(2009/2007), 'Queer Mixed Race? Interrogating Homonormativity through Thai Interraciality,' in G. Brown, K. Browne and J. Lim (eds.), Geographies of Sexualities: Theory, Practices and Politics, Aldershot: Ashgate, p. 101-112.
(2008), 'Gay Imperialism: The Role of Gender and Sexuality Discourses in the 'War on Terror'', in E. Miyake and A. Kuntsman (eds.), Out of Place: Silences in Queerness/Raciality, York: Raw Nerve Books, p. 9-33 (with Esra Erdem and Tamsila Tauqir).
(2008), 'Intersectionality or simultaneity?! Conceptualising multiple oppressions', in E. Miyake and A. Kuntsman (eds.), ibid, p. 203-230 (with Umut Erel, Encarnación Gutiérrez Rodríguez, and Christian Klesse).
(2007), 'Queer-Imperialismus: Eine Intervention in die Debatte über "muslimische Homophobie"', in K.N. Ha, N.L. al-Samarai and S. Mysorekar (eds.), Re/Visionen: Postkoloniale Perspektiven von People of Color auf Rassismus, Kulturpolitik und Widerstand in Deutschland, Münster: Unrast, p. 187-206 (with Tamsila Tauqir and Esra Erdem).
(2007), 'Eine Queer of Colour Kritik am Beispiel von "Thailändischsein"', in J. Hartmann et al. (eds.), Heteronormativität. Empirische Studien zu Heterosexualität als gesellschaftliches Machtverhältnis, Wiesbaden: Vs Verlag, p. 269-290.
(2007), 'Intersektionalität oder Simultanität?! – Zur Verschränkung und Gleichzeitigkeit mehrfacher Machtverhältnisse – Eine Einführung', in J. Hartmann et al. (eds.), ibid, p. 239-250 (with Encarnación Gutiérrez Rodríguez, Umut Erel and Christian Klesse).
(2005), '"Der Menschheit treu": Rassenverrat und Multi-Themenpolitik im derzeitigen Multikulturalismus', in M. Eggers et al. (eds.), Mythen, Masken und Subjekte: Kritische Weißseinsforschung in Deutschland, Berlin: Unrast, p. 158-171.
(2005), 'Queerer als wir? Rassismus, Transphobie, Queer-Theory', in E. Yekani Haschemi and B. Michaelis (eds.), Queering The Humanities, Berlin: Querverlag, p. 216-238.
(2002), 'Der ethnisierte Arbeitsplatz als Ort paradoxer Identifikation: Verhandlungen von Rassismus, Sexismus, Klassismus und kultureller Identität in einem "thailändischen" Restaurant in Britannien', in M. Castro Varela and D. Clayton (eds.), Migration, Gender, Arbeitsmarkt. Neue Beiträge zu Frauen und Globalisierung, Koenigstein am Taunus: Ulrike Helmer Verlag, p. 154-186.
BOOK REVIEWS
'The Promises of Violence.' Review of Adi Kuntsman's (2009), Figurations of Violence and Belonging: Queerness, Migranthood, and Nationalism in Cyberspace and Beyond, Oxford: Peter Lang. For the GLQ special issue on Israel/Palestine 16(4): 657-659 (2010).
Brennan, Denise (2004), What's Love Got to do With It? Transnational Desires and Sex Tourism in the Dominican Republic, Durham: Duke University Press. For Ethnic and Racial Studies 29(5): 1007-8 (2006).
Maira, Sunaina Marr (2002), Desis in the House: Indian American Youth Culture in New York City, Philadelphia: Temple University Press. For Ethnic and Racial Studies, 26 (3): 575-6 (2003).
Calhoun, Cheshire (2000), Feminism, the Family, and the Politics of the Closet: Lesbian and Gay Displacement, New York: Oxford University Press. For Contemporary Politics, 7 (4): 348-50 (2001).
OTHER PUBLICATIONS (selection)
(2010), 'Where Now? From Pride Scandal to Transnational Movement,' Bully Bloggers 26 July 2010. URL:http://bullybloggers.wordpress.com/2010/06/26/where-now-from-pride-scandal-to-transnational-movement/(with SUSPECT).
(2009), Film Review of 'Still Black: Portraits of Black Transmen' in Make/shift No. 6 (with Raju Singh and Teht Ashmani).
(2007), 'Mixed-Race Theory for Everyone,' Mixedness and Mixing: New Perspectives on Mixed-Race Britons, E-Conference by the Commission for Racial Equality, URL:http://83.137.212.42/siteArchive/mixedness/Default.aspx.LocID-0hgnew0y9.RefLocID-0hg01l0hg01l001. Lang-EN.htm, re-published by Intermix, URL: http://www.intermix.org.uk/Events/Dr%20Jin%20 Haritaworn.asp.
(2005), 'The Politics of Migrant Women's Rights: Anti-racist Feminists Discuss Domestic Violence, Feminism and Multiculturalism,' Next Genderation, URL:http://www.nextgenderation.net/texts(with Esra Erdem and Jennifer Petzen).
Current courses