Fawcett, Leesa K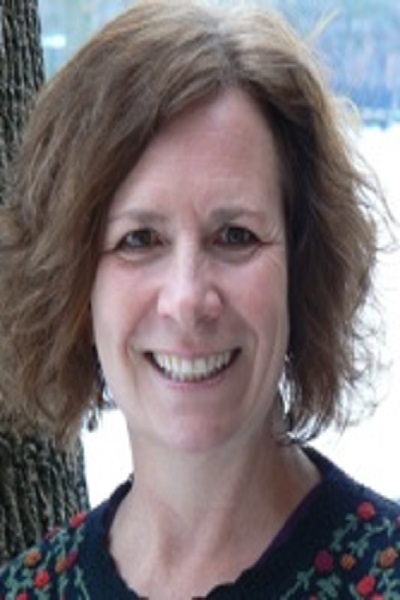 Associate Professor
Associate Dean Students and Environmental/Sustainability Education Coordinator
BSc Hons (Marine Biology and Oceanography) - Guelph
MES (Environmental Thought & Biological Conservation) - York
PhD (Biology Human Ecology) - York

Quote
"This is the crux of the matter for me—in trying to realize an environmentally just "situated knowing" that is epistemically responsible will I be able to encounter the "other" in its complexity? I need to nurture my imagination and the imaginations of my students, so that we don't reduce the unknown subjectivity of an other being to the limited range of our own experiences."
(Fawcett, 2000, p.140)
"Some say that the best stories have no words. ... The important things are learned in faces, in gestures, not in our locked tongues. The true things are too big or too small, or in any case always the wrong size to fit the template called language. …I know that. But I know something else too, because I was brought up to lighthousekeeping. Turn down the daily noise and at first there is the relief of silence. And then, very quietly, as quiet as light, meaning returns. Words are the part of silence that can be spoken." (Jeanette Winterson, 2004, Lighthousekeeping p.135)
Areas of Academic Interest
Animal Studies
Environmental Education and Philosophy
Ecological Feminism & Environmental Justice
Political Ecology
Biological Conservation (Marine Environments)
Agriculture, Food Justice and Sustainability
My work ambles through the fields of environmental and cultural studies with a particular focus on the relationships between human beings and other animals. For a long time I have been fascinated by animal subjectivities and cultures—how certain animals are considered and by whom. I have worked largely on the study of wild animals but am intrigued by feral, captive, domestic and companion animal relationships. The study of natural history is integral to my work in any place or context.
My earlier research paid a lot of attention to children's culture and ideas about nature, and these studies have morphed into my interests in children's kinship imaginaries, bioethics and moral development. I have been deeply influenced by environmental philosophies, especially ecological feminism and environmental phenomenology. I approach environmental education as a form of lived environmental ethics, with all the messiness and contradictions that socio-political environmental dilemmas entail these days. For example, one of my first jobs was to study endangered Humpback Whales off the coast of Newfoundland. Working alongside cod and salmon fishing peoples and living in remote communities I quickly came to recognize the complex interdependency of endangered communities (human and more-than-human) and ways of making a living.
Major research projects
I am currently researching whale and bat consciousness, tool use and echolocation abilities with a wonderful team of FES graduate students. The purpose of this project is to undertake a narrative exploration of animal consciousness and culture, and to consider the implications for re-situating animals in environmental and cultural studies.
I am also involved in a research project on urban bird life in Toronto led by Bridget Stutchbury the Canada Research Chair in Ornithology, with graduate students from FES and Biology, and Toronto bird banders. We are looking at bird diversity, habitat and migration issues and translating the findings into public environmental education programs.
Select prizes and awards
In 2003, I was invited to be the Visiting Scholar in Environmental Philosophy and Education at Murdoch University in Perth, Australia. Working with Dr. Patsy Hallen and an extraordinary group of students was a rejuvenating and vastly rewarding experience for me.,
In 2001, I was honoured to receive the University-Wide Teaching Award for Teaching Excellence from the York University Senate Committee on Teaching and Learning and the York Parents Association.,
Select publications
Chapters in Books
2012 "Three Degrees of Separation: Accounting for Naturecultures in Environmental Education Research Issues." In M. Brodey, J. Dillon, R. Stevenson & A. Wals (eds.) International Handbook of Research on Environmental Education. Washington, DC: AERA/Routledge.

2012 (with C. Russell) "Moving Margins in Environmental Education Research." In M. Brodey, J. Dillon, R. Stevenson & A. Wals (eds.) International Handbook of Research on Environmental Education. Washington, DC: AERA/Routledge.
2011 (with Steve Alsop) "Anchoring the Mary Celeste: Science, Education and Situated Environmental Knowledges." In D. Stanley & K. Young (Eds.) Contemporary Studies in Canadian Curricula: Principles, Portraits and Practices. pp. 399-414. Calgary, Alberta: Detselig.

2010 (with T. Warkentin) "Whale and Human Agency in World-Making: Decolonizing Whale-Human Encounters." In R. Acampora (ed.), Metamorphoses of the Zoo: Animal Encounters after Noah. pp. 103-121. Plymouth, U.K.: Lexington Books (a division of Rowman & Littlefield Publishers).

2010 (with M. McKenzie, C. Russell & N. Timmerman). Popular media, intersubjective learning and cultural production. In R. Stevenson & J. Dillon (Eds.), Environmental Education: Learning, culture and agency (pp.147-164). Rotterdam: Sense Publishers.

2009 "Feral Sociality and (Un)Natural Histories: On Nomadic Ethics and Embodied Learning." In M. McKenzie, P. Hart, H. Bai & B. Jickling (eds), Fields of Green: Re-Storying Culture, Environment and Education. Hampton Press: Cresskill, NJ. pp.227-237.

2005 "Bioregional Teaching: How to Climb, Eat, Fall and Learn from Porcupines." In P. Tripp & L. Muzzin (eds.), Teaching as Activism: Equity Meets Environmentalism. Montreal: McGill-Queens University Press. pp. 269-280.

Articles in Refereed Journals

2012 The Case of the Mimic Octupus: Agency and World Making. Antennae: Animal Influence, 21 (Summer), pp. 58-66.
2011 (with M. Wilson, M. Hickey, J. Craine, A. Oberhauser, E. Roe, T. Warkentin. "Cyborg Spaces and Monstrous Places: Critical Geographic Engagements with Harawayian Theory." Aether: Vol. III. A. 42-67, September 2011.
2010 (with J. Oakley, G. Watson, C. Russell, A. Cutter-Mckenzie, G. Kuhl, J. Russell, M. vander Waal & T. Warkentin). "Animal Encounters in Environmental Education Research: Responding to the "Question of the Animal." Canadian Journal of Environmental Education, Vol 15, 86-102.

2010 (with S. Alsop) "And After This Nothing Happened: Traditional Ecological Knowledge and Science Education." Cultural Studies in Science Education. 5: 1027-1045.
2006 R (with C. Russell) "Remembered: John Livingston." Canadian Journal of Environmental Education, 11, 236-240.

2005 Conversations "Our Strength is Also Our Weakness: A Cautionary Tale About Constructivism" Canadian Journal of Environmental Education, Vol. 10. 12-18.
Current courses