Scott, Dayna N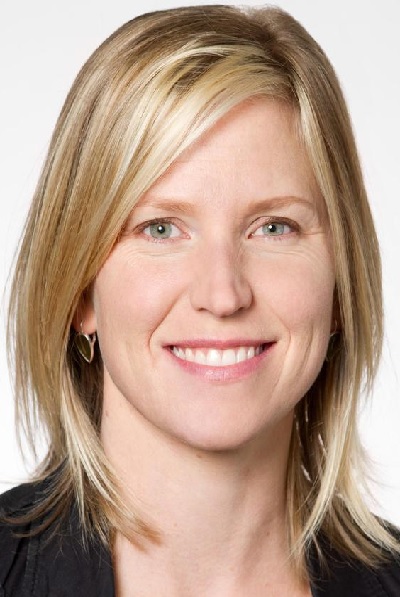 Associate Professor
Osgoode Coordinator MES/JD Joint Program, Joint Appointed with Osgoode Hall Law School, Director of the National Network on Environments and Women's Health.
BSc (Ecology) - Guelph
LLB - Osgoode
MES - York
PhD (Law) - Osgoode

Areas of Academic Interest
Environmental Justice
Gender and Environmental Health
Feminist Theory of the Body
Critical Sociology of Risk
Trends in Regulation and Governance
My overall academic project is to engage in a critical investigation of the potential of law to protect the environment, secure equal access to environmental health and contribute to social justice. My research and teaching are thus preoccupied with how, and how effectively, communities and their advocates employ law in their struggles against environmental injustice.
My dissertation, for example, judged the transformative potential of international law's "precautionary principle". This principle has become a favoured rhetorical strategy of advocates, and has developed into, at least with respect to the environment and health, law's routine `answer` to the modern problems of risk and uncertainty in regulation.
In general, what I'm interested in is the dynamic between globalizing and localizing forces – in particular with respect to specialized expert knowledges, such as 'global science' or 'global doctrine', and its confrontations with locally situated ways of knowing and modes of governing.
The culture of creative interdisciplinarity at FES is what drew me to this faculty.
My paper `Gender-Benders`: Sex and Law in the Constitution of Polluted Bodies, which was published in Feminist Legal Studies in 2009, is an exploration of the way that law values the harm associated with endocrine disruption as it is experienced by an Ontario aboriginal band downstream of a major industrial cluster. It also tackles the challenges posed by the endocrine disruption thesis for feminist environmental health activists, and offers a way forward.
Major research projects
2012-2015 Co-Investigator, Investigating Regulatory Chill: Contemporary Constraints on Decision-Making to Protect the Environment (with Professor Gus Van Harten), SSHRC Insight Grant
2008-2011 Primary Investigator, Environmental Justice for Aamjiwnaang: Constructions of Cause and the Assignment of Blame at the Local/Global Interface, SSHRC Standard Grant
2004-2005 Collaborator, "Sharing Knowledges of Risk: Citizen Engagement with Science, Law & Biotechnology", SSHRC and the Law Commission of Canada "Relationships in Transition" Program
Other positions/affiliations
Select prizes and awards
Social Sciences and Humanities Research Council of Canada (SSHRC) Post-doctoral Fellowship, McGill University Faculty of Law, 2005
Law Commission of Canada, Nathalie Des Rosiers Audacity of Imagination Award, Risk and Trust, 2005
Canada – US Fulbright Scholarship, Independent Research Award, 2004
Policy Research Initiative (SSHRC, CIHR, NSERC) Canadian Policy Research Awards Graduate Prize, 2002
York University Thesis Prize, 2001
Select publications
Dayna Nadine Scott (ed.) "Consuming" Chemicals: Law, Science & Policy for Women's Health, UBC Press (forthcoming, expected 2012).

Dayna Nadine Scott & Sarah Lewis, "Sex, Gender and the Chemicals Management Plan", in Dayna Nadine Scott (ed.) "Consuming" Chemicals: Law, Science & Policy for Women's Health UBC Press (forthcoming, expected 2012).

Dayna Nadine Scott, "Pollution and the Body Boundary: Exploring Scale, Gender and Remedy" in Janice Richardson and Erica Rackley (eds.) Feminist Perspectives on Tort Law (Routledge, 2012) 55-79.

Dayna Nadine Scott, "Gender-Benders": Sex and Law in the Constitution of Polluted Bodies, (2009) 18(3) Feminist Legal Studies 241-265.

Dayna Nadine Scott, "Testing Toxicity: Proof and Precaution in Canada's Chemicals Management Plan" (2009) 18:1 Review of European Community and International Environmental Law (RECIEL) 59-76.
Dayna Nadine Scott, "Confronting Chronic Pollution: A Socio-Legal Analysis of Risk and Precaution" (2008) 46:2 Osgoode Hall Law Journal.
Dayna Nadine Scott, "Risk as a Technique of Governance in an Era of Biotechnological Innovation", Law Commission of Canada (ed.) Risk & Trust, forthcoming from Fernwood Press, 2007.
Dayna Nadine Scott, "When Precaution Points Two Ways: Confronting "West Nile Fever"" (2005) 20(2) Canadian Journal of Law and Society.
Dayna Nadine Scott, Nature/Culture Clash: The Transnational Trade in GMOs, Global Law Working Paper Series 2005 edited by Joseph Weiler, New York University School of Law, online.

Dayna Nadine Scott, "Law as Local Knowledge", Book Review of Sheila Jasanoff & Marybeth Long Martello (eds.) Earthly Politics: Local and Global in Environmental Governance (MIT Press, 2004) (2005) 1 McGill International Journal of Sustainable Development Law 81.

Dayna Nadine Scott, "Shifting the Burden of Proof: The Precautionary Principle and its Potential for the Democratization of Risk" in Law Commission of Canada (ed.) Law & Risk (Vancouver: UBC Press and Les Presses de L'Université Laval, 2005) 50.

Dayna Nadine Scott, "Carbon Sinks Science and the Preservation of Old Growth Forests under the Kyoto Protocol" (2001) 10(2) Journal of Environmental Law and Practice 105.
Current courses