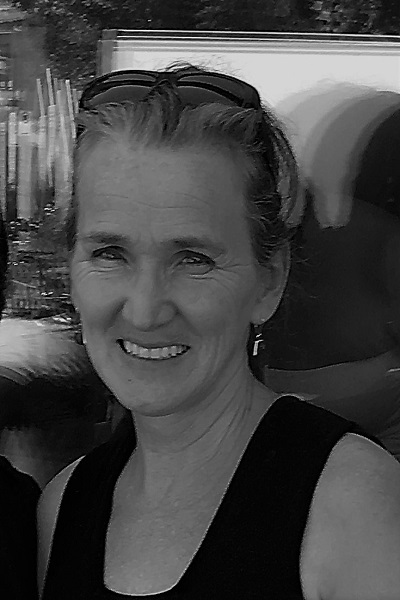 Gilbert, Liette
Professor
Graduate Program Director
BSc (Landscape Architecture) , Montreal
MA (Urban Planning) , UCLA
PhD (Urban Planning) , UCLA

Immigration Multiculturalism and Citizenship multicultural cities and identities politics of difference in the city neoliberalisation of immigration policy social justice media representations of immigration and multiculturalism North American border politics Urban and Environmental Politics planning, design and urbanism exurban growth and environmental conservation political ecology of landscapes environmental justice
---
My research interests are articulated around two poles: Immigration, Multiculturalism and Citizenship (multicultural cities and identities; politics of difference in the city; neoliberalisation of immigration policy; social justice, media representations of immigration and multiculturalism, and North American border politics) and Urban and Environmental Politics (planning, design and urbanism; exurban growth and environmental conservation; political ecology of landscapes; and environmental justice).
My research examines the oppositional struggles and alternative narratives or claims voiced by marginalized people as a form of resistance and expressions of citizenships. Both my teaching and research are anchored in a critical analysis of the conventional and marginalizing processes of urban development. My interest in studying the social and political economy of the built environment is particularly focused on the spatial representations of economic domination in relation to the changing forms of social organizations and the implications for equity, justice and democratic participation in multicultural societies. My study of the multicultural and urban discourses and practices is based on a theoretical and methodological approach considering the incongruities between ideologies, policies and everyday practices.
Research
Global Suburbanisms: Governance, Land and Infrastructure in the 21st Century
SSHRC Major Collaborative Research Initiative, Roger Keil (principal investigator). Collaborator, North American Research Cluster (Mexico City). 2010-
Social Sustainability, Diversity and Public Space in Three Canadian Cities
(SSHRC Standard Research Grant with Barbara Rahder (PI), Ranu Basu, Susan L. McGrath and Patricia K. Wood, 2006-2009)
Unlikely Allies: Citizen Planning and Environmentalism on the Oak Ridges Moraine
(SSHRC Standard Research Grant with Gerda R. Wekerle (PI) and L. Anders Sandberg, 2002-2006)

Selected Publications
Forthcoming
Mexico City: Elusive suburbs, ubiquitous peripheries, in North American Suburbanism, edited by Jan Nijman. Toronto: University of Toronto Press.
Book
Sandberg, L. Anders, Gerda R. Wekerle and Liette Gilbert. 2013. The Oak Ridges Moraine Battles: Development, Sprawl, and Nature Conservation in the Toronto Region. Toronto: University of Toronto Press.
On Immigration, Multiculturalism and Citizenship
Gilbert, Liette and Anna Zalik. 2018. The Limits of Audit Culture Extractivism, Risk Management, and Insurance in Canadian Oil and Gas Transport 2018. The Extractive Industries and Society. https://doi.org/10.1016/j.exis.2018.09.015
Gilbert, Liette. 2018. The Crisis After the Crisis: Neoliberalized Discourses of Urgency, Risk and Resilience in the Reconstruction of Lac-Mégantic. Revue générale de droit 48: 155-175.
Gilbert, LIette. 2017. La identitad cultural canadiense: teoría y práctica [Theory and Practice of Canadianess]. Canadá Hoy: Política, Sociedad y Cultura, edited by Elizabeth Gutiérrez, Romero Santiín Peña and Camelia Tigau. Mexico City: CISAN-UNAM. 87-97.
Gilbert, Liette. 2016. Visa Requirement as Technology for the Externalization of Asylum Management. Externalizing Migration Management: Europe, North America and the Spread of 'Remote Control' Practices, edited by Ruben Zaiotti. New York: Routledge
Boudreau, Julie-Anne, Liette Gilbert and Danielle Labbe. 2016. Uneven State Formalization and Periurban Housing Production in Hanoi and Mexico City: Comparative Reflections from the Global South. Environment and Planning A. Vol 48(2) 2382-2401.
Gilbert, Liette. 2013. Immigration as Local Politics: Rebordering Immigration through Deterrence and Incapacitation IN Governing Immigration Through Crime: A Reader edited by Julie A. Downing and Jonathan Xavier Inda. Stanford CA: Stanford University Press. 181-194.
Gilbert, Liette. 2013. The Discursive Production of Mexican Refugee Crisis in Canadian Media and Policy.Journal of Ethnic and Migration Studies.39(5) 827-843.
Gilbert, Liette. 2013. Canada's Visa Requirement for Mexicans and its Political Rationalities. NorteAmérica: Revista Académica del CISAN-UNAM. 8(1): 139-161.
Gilbert, Liette, Leela Viswanathan and Parastou Saberi. 2013. Marginalized Expertise of Community Organizations in Quebec's Search for Interculturalism. Canadian Journal of Urban Research. Special issue Diversity and Public Space. 22(1): 21-43.
Gilbert, Liette and Kathy A. Kolnick. 2012. Constitutional Failure or Anti-Immigrant Success? Local Anti-Immigrant Ordinances and Sentiments in the United States IN Anti-immigrant sentiments, actions and policies in North America and the European Union, edited by Monica Veréa. Mexico City: CISAN- Centro de Investigaciones sobre América del Norte, Universidad Nacional Autónoma de México. 83-102.
Gilbert, Liette 2010 North American Anti-Immigration Rhetorics: Continental Circulation and Global Resonance of Discursive Integration. INThe Impacts ofNAFTA on North America,edited by Imtiaz Hussein. New York: Palgrave. 63-91.
Gilbert, Liette 2009. Negotiating Diversity: Tensions between National Discourses and Urban Practices in North America. INFacing Cultural Diversity: Cities Under Stressedited by Alain G. Gagnon and Bernard Jouve. Lyon: Presses universitaires de Lyon. 67-83
Gilbert, Liette 2009 Immigration as Local Politics: Rebordering Immigration and Multiculturalism through Deterrence and Incapacitation.International Journal of Urban and Regional Research, 33(1): 26-42.
Gilbert, Liette and Mustafa Dikeç 2008 Right to the City and Politics of Citizenship INSpace, Difference, Everyday Life: Henri Lefebvre and Radical Politicsedited by Kanishka Goonewardena, Stefan Kipfer, Richard Milgrom and Christian Schmid. New York: Routledge. 250-263.
Gilbert, Liette and Leela Viswanathan 2007 Covering Multiculturalism: Popular Images and the Politics of a Nation as reflected on the covers of Maclean's and L'Actualié.Canadian Ethnic Studies Journal. 39(3):189-205.
Gilbert, Liette 2007 Legitimizing Neoliberalism rather than Equality: Canadian Multiculturalism in the Current Reality of North America,Norteamérica Revista Académica del CISAN-UNAM. 2(1): 11-35.
Gilbert, Liette 2006 Négocier la diversité: tensions entre discourse nationaux et pratiques urbaines en Amérique du Nord INLes métropoles au défi de la diversité culturelleedited by Bernard Jouve and Alain G. Gagnon. Grenoble: Presses universitaires de Grenoble. 177-192.
Wood, Patricia and Liette Gilbert 2005. Multiculturalism in Canada: Alternative Vision, Accidental Discourse, Urban Practice.International Journal of Urban and Regional Research. 29(3): 679-691.
Gilbert, Liette 2005. Resistance in the Neoliberal City: Tar Angel and the journey from immigrant to citizen,City9(1): 23-33.
Gilbert, Liette 2004 Nuevas consideraciones sobre el pluralismo (en) y la planificación: planificación diferenciada e ideologia multicultural, politicas y praticas en el Canadá (Reconsidering pluralism and (in) Planning: Differentiated Planning and Multicultural Ideology, Policy and Practices in Canada).Anuario de Espacios Urbanos: Historia, Cultural, Diseño2004 edited by Jorge Morales Moreno. Mexico City: Universidad Autónoma Metropolitana Azcapotzalco.203-214.
Gilbert, Liette 2004. Al norte de México, al norte de Estados Unidos: Diferencias en la inmigracíon, el multiculturalism y la ciudadaniía en Canadá" (North from Mexico: Immigration, Multiculturalism and Citizenship in Canada) INFronteras en America del Norteedited by Alejandro Mercado Celis and Elizabeth Gutiérrez Romero. Mexico City: Centro de Investigaciones Sociales en America del Norte/Universidad Nacional Autónoma de Mexico. 25-42.
Gilbert, Liette and Catherine Phillips 2003 Practices of Urban Environmental Citizenships: Rights to the City and Rights to Nature in Toronto"Citizenship Studies7(3): 313-330.