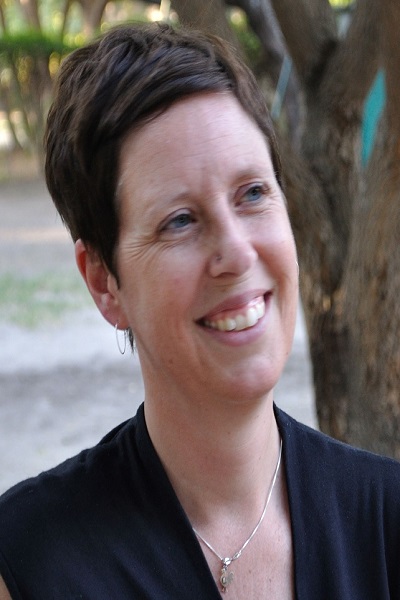 Hovorka, Alice J.
Dean & Professor
PhD in Geography , Clark University
MA in Geography , Carleton University
BA Honours , Queen's University

Human-environment relationships Animal geographies Gender and environment Urban geography Applied human geography
---
My research program broadly explores human-environment relations and is theoretically informed by feminist, poststructuralist and posthumanist philosophical perspectives. I focus on three areas:
The Lives of Animals
My current research focuses on animals, reflecting my theoretical and empirical interest in species relations of power. We cannot understand human affairs without recognizing the ways in which animals are wrapped up with social constructions, organizations and dynamics, and biophysical processes. How do we think about animals? Where do we put them? Where do they belong? How do we interact with them? Are these human-animal relations good, bad, otherwise? How might we understand the lives of animals in terms of their circumstances and experiences, welfare and rights so as to achieve sustainable and just interspecies relations?
Urbanization, Gender & Everyday Life
I have long been interested in contemporary urban life in Southern Africa, particularly as shaped by gender relations of power. Urbanization is a key driver of change in this region where the lives and circumstances of people have undergone rapid transformation within the past generation. In this context I have explored issues related to housing, urban agriculture, food security, natural resource use, entrepreneurship, identity politics and animals, primarily in Gaborone, Botswana.
Scholarship of Teaching & Learning
My teaching experiences to date have stimulated my interest in the scholarship of higher education. I believe the dynamic merger of educational theory and practice enhances my skills as an instructor at the undergraduate and graduate level, and can contribute to the advancement of teaching and learning in higher education. My pedagogical interests thus far focus on experiential learning, reflective practice, classroom participation, as well as investigations in geographical and environmental education fields.
Research
SSHRC Insight Grant, 2016-2021. Animal governance in Botswana and Canada.

SSHRC Insight Grant, 2012-2016. The lives of animals in Botswana.

SSHRC Standard Research Grant, 2008-2012. Gender and urban food security in Botswana.

SSHRC Standard Research Grant, 2005-2009. Gendered urbanization in Botswana: Economic and political spaces.
Awards
Queen's University Principal's Dream Course Award

Gender Place & Culture Jan Monk Distinguished Professor Annual Lecture

Alexander von Humboldt Research Fellowship for Experienced Researchers

College of Social & Applied Human Sciences Teaching Award
Selected Publications
Hovorka, Alice. 2018. Animal geographies III: species relations of power. Progress in Human Geography. https://doi.org/10.1177/0309132518775837
Fraser-Celin, Valli, Alice J. Hovorka and Jennifer J. Silver. 2018. Human conflict over wildlife: exploring social constructions of African Wild Dogs (Lycaon Pictus) in Botswana. Human Dimensions of Wildlife 23(4). https://doi.org/10.1080/10871209.2018.1443528
Must, Erin, and Alice J. Hovorka. 2017. 'What's in a name': Implications of women's cattle ownership for transformative gender mainstreaming in Botswana. Journal of Gender, Agriculture and Food Security 2(3): 84-105.
Mayberry, Allison, Alice Hovorka, and Kate Evans. 2017. Well-Being Impacts of Human-Elephant Conflict in Khumaga, Botswana: Exploring Visible and Hidden Dimensions. Conservation and Society 15(3):280-291.
Hovorka, Alice and Lauren Van Patter. 2017. The lives of domestic dogs in Botswana. Pula: Botswana Journal of African Studies 31(1):53-64.
Fraser-Celin, Valli, Alice J. Hovorka, Mark D. Hovorka and Glyn Maude. 2017. Farmer -African Wild Dog Relations in the Kalahari. Koedoe: African Protected Area Conservation and Science. 59(2):1-10.
Van Patter, Lauren and Alice J. Hovorka. 2017. 'Of place' or 'of people': Exploring the spatial dimensions of human-feral cat relations in southern Ontario. Social and Cultural Geography. 19(2):1-22.
Hovorka, Alice. 2017. Animal geographies II: hybridizing. Progress in Human Geography. 42(3):453-462.
Hovorka, Alice. 2016. Animal geographies I: globalizing and decolonizing. Progress in Human Geography. 41(3):382-394.
Legwegoh, Alexander and Alice J. Hovorka. 2016. Food consumption in African cities: decision making in Gaborone, Botswana. Singapore Journal of Tropical Geography 37(1):76-93.
Hovorka, Alice J. 2015. Gender and livestock in developing nations. In Anne Coles, Leslie Gray and Janet Momsen, eds. A Handbook of Gender and Development. New York & London: Routledge. 138-148.
Geiger, Martha and Alice J. Hovorka. 2015. Donkeys in Development: Welfare Assessments and Knowledge Mobilization. Development in Practice 25(8): 1091-1104.
Geiger, Martha and Alice J. Hovorka. 2015. Animal performativity: exploring donkey lives in Botswana. Environment and Planning D: Society and Space 33(5):1098-1117.
Geiger, Martha and Alice J. Hovorka. 2015. Using physical and emotional parameters to assess donkey welfare in Botswana. Veterinary Record Open 2(1):1-7.
Hovorka, Alice J. 2015. The Gender, Place and Culture Jan Monk Distinguished Annual Lecture: Feminism and animals: exploring interspecies relations through intersectionality, performativity and standpoint. Gender, Place & Culture 22(1): 1-19.
Hovorka, Alice J. 2013. Assessing student participation: a rubric for holistic student-informed assessment. Teaching and Learning Innovations Journal 16:1-12.
Williams, Mike and Alice J. Hovorka. 2013. Contextualizing Youth Entrepreneurship: the Case of Botswana's Young Farmers Fund. Journal of Developmental Entrepreneurship 18(4).
Hovorka, Alice J. 2013. The Case for a Feminist Foodscapes Framework: Lessons from Research in Urban Botswana. Development 56(1):123-128.
Legwegoh, Alexander and Alice J. Hovorka. 2013. Measuring dietary diversity in African cities: the case of Gaborone, Botswana. Development in Practice 23(3):346-358.
Lane, Kate, Alice J. Hovorka and Alexander Legwegoh. 2012. Urban Food Dynamics in Botswana: Insights from Gaborone's Central Business District. African Geographical Review 31(2):111-125.
Hovorka, Alice J. 2012. Women/chickens v. men/cattle: insights on gender-species intersectionality. Geoforum 43(4): 875-884.
Bolla, Andrea and Alice J. Hovorka. 2012. Placing wild animals in Botswana: engaging geography's transspecies spatial theory. Humanimalia 3(2):56-82.