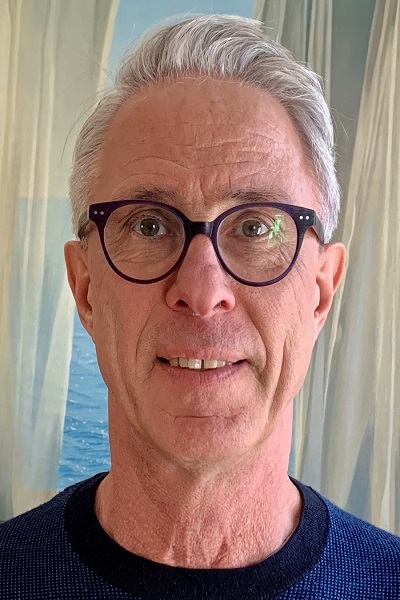 Keil, Roger H
Professor
Dr.Phil. (Political Science) , Johann Wolfgang Goethe Universität

Global Suburbanism Urban Governance and Planning Global Cities Infectious Disease and Cities Urban Infrastructures Urban Political Ecology
---
Research
Global suburbanisms: Governance, land, and infrastructure in the 21st century
(PI for SSHRC Major Collaborative Research Initiative 2010-19; 50 researchers; 17 partners).
The Role of Social, Cultural and Environmental Factors in Improving Ebola Virus Disease Response and Resilience: Exploring the Potential of Community-Based Initiatives, IDRC Rapid Research Fund for Ebola Virus Outbreaks, Co-applicant with Harris Ali (York, PI), Mosoka Fallah (NPHIL, PI) and others, 2018-20.
StudentMoveTO: From Insight to Action on Transportation for Post-secondary Students in the GTHA, SSHRC Partnership Development Grant, Co-applicant with Raktim Mitra (PI) and others, 2018-21.
Collaborative Governance under Austerity: An eight-case Comparative Study, Co-applicant with Jonathan Davies (PI), Pierre Hamel et al., ESRC funded consortium project (ES/L012898/1) 2015-17.
Awards
York Research Chair in Global Sub/Urban Studies

York President's Research Excellence Award
Selected Publications
Books
2020 (ed. with Judy Branfman) Don Parson - Public Los Angeles: A Private City's Activist Futures. University of Georgia Press.
2019 (ed. w K. Murat Güney and Murat Üçoğlu) Massive Suburbanization: (Re) Building the Global Periphery (University of Toronto Press Global Suburbanisms series).
2018 Suburban Planet: Making the World Urban from the Outside In. Cambridge: Polity. (Chinese Simplified version of Suburban Planet published by Jiangsu Phoenix Education Publishing House in 2019).
2018 (ed. with Xuefei Ren) The Globalizing Cities Reader (Global Cities Reader 2nd ed.). Routledge.
2017 (ed. with JA Boudreau, P Hamel & S Kipfer) Governing Cities Through Regions: Canadian and European Perspectives, Waterloo: Wilfrid Laurier University Press.
2015 (ed. with P. Hamel) Suburban Governance: A Global View. Toronto: UTP.
2013 (ed.) Suburban Constellations. Berlin: Jovis Verlag.
Articles in Refereed Journals
2020 (with Pierre Hamel) 'La coopération, c'est clé': Montreal's urban governance in times of austerity, Journal of Urban Affairs.

2019 The city into theory – Theory in Toronto. Contribution to review symposium on Margaret Kohn's The Death and Life of the Urban Commonwealth, International Journal of Urban and Regional Research.
2018 After Suburbia: research and action in the suburban century, Urban Geography, DOI: 10.1080/02723638.2018.1548828 (Urban Geography Plenary Lecture, AAG 2018).
2018 The empty shell of the planetary: Re-rooting the urban in the experience of the urbanites, Urban Geography. DOI: 10.1080/02723638.2018.1451018.
2018 Canadian Suburbia: From the Periphery of Empire to the Frontier of the Sub/Urban Century, Zeitschrift für Kanadastudien.
2018 Extended urbanization, "disjunct fragments" and global suburbanisms, Environment and Planning D: Society and Space, 36(3) 494–511 https://doi.org/10.1177/0263775817749594.
2016 (with P. Filion) Contested infrastructures: Tension, inequity and innovation in the global suburb, Urban Policy and Research, DOI: 10.1080/08111146.2016.1187122.
2016 (with S. Macdonald) Rethinking urban political ecology from the outside in: Greenbelts and boundaries in the post-suburban city, Local Environment, DOI: 10.1080/13549839.2016.1145642.
2016 (with JP Addie) 'It's not going to be suburban, it's going to be all urban': Assembling Post-Suburbia in the Toronto and Chicago Regions, International Journal of Urban and Regional Research, 39,5 (September), 892-911.
2015 Towers in the park, bungalows in the garden: Peripheral densities, metropolitan scales and the political cultures of post-suburbia, Built Environment, 41,4: 579-596.
2015 (with E. Charmes) Post-suburban morphologies in Canada and France: Beyond the anti-sprawl debate, IJURR D&D 39,3: 581-602.
2015 (with JP Addie) Real existing regionalism: The region between talk, territory and technology, International Journal of Urban and Regional Research, 39,2 (March), 407-17.
2015 (with JP Addie and K.Olds) "Beyond town and gown": Higher education institutions, territoriality and the mobilization of new urban structures, Territory, Politics, Governance, 3,1: 27-50.
Chapters in Books
2020 (with Derek Brunelle) Government, politics, and suburbanization in Los Angeles, In: Jan Nijman, ed. The Life of North American Suburbs (University of Toronto Press Global Suburbanisms series).
2019 (with Pierre Filion and Nina Pulver) Introduction: Suburban Infrastructures as Vehicles of Integration and Fragmentation, In: Pierre Filion and Nina Pulver, eds. Global Suburban Infrastructure: Social Restructuring, Governance and Equity. (University of Toronto Press Global Suburbanisms series).
2019 Paved Paradise: The Suburb as Chief Artifact of the Anthropocene and Terrain of New Political Performativities, in Henrik Ernstson and Erik Swyngedouw (eds.) Interrupting the Anthropo-ob(S)cene: Political Possibilities in the Natures of Cities, Routledge.
2018 (with Pierre Hamel) Toward a Comparative Global Suburbanism, In: Bernadette Hanlon and Thomas J. Vicino, eds. The Routledge Companion to the Suburbs.
2018 Constructing global suburbia, one critical theory at a time, in John Harrison and Michael Hoyler (eds.) Doing Global Urban Research, Sage.
2017 Thinking the suburb globally: divesting the world's peripheries from the white picket fence In Center for Advanced Urbanism, in Alan Berger and Joel Kotkin (eds.) Infinite Suburbia. Princeton.
2017 (with Richard Harris) Globalizing cities and suburbs, in Alison Bain and Linda Peake (eds.) Urbanization in a Global Context: A Canadian Perspective. OUP, 52-69.
2016 (with Harris Ali, Barlu Dumbuya, Michaela Hynie, Pablo Idahosa, and Patricia Perkins), The Social and Political Dimensions of the Ebola Response: Global Inequality, Climate Change, and Infectious Disease, in Walter Leal Filho, Ulisses M. Azeiteiro, Fátima Alves (eds.), Climate Change and Health: Improving Resilience and Reducing Risks. Cham: Springer, 151-170.
2016 The prospect of suburbs: rethinking the urban field on a planet of cities, in Haripriya Rangan, Mee Kam Ng, Jacquelyn Chase and Libby Porter (eds.) Insurgencies and Revolutions: Reflections on John Friedmann's Contributions to Planning Theory and Practice, Informa.
2016 Suburban, In Mark Jayne and Kevin Ward (eds.) Urban Theory: New Critical Perspectives. London: Routledge: 276-88.
2016 Urban Neoliberalism, In Simon Springer, Kean Birch and Julie MacLeavy, (eds.) Handbook of Neoliberalism, Routledge.
2016 (with Sean Hertel) "Erst reden, dann handeln" – Die Greater Toronto Suburban Working Group und der Um/bau der städtischen Peripherie in Kanadas diverser Metropole, In Johann Jessen and Frank Roost (eds.) Refitting Suburbia. Berlin: Jovis.