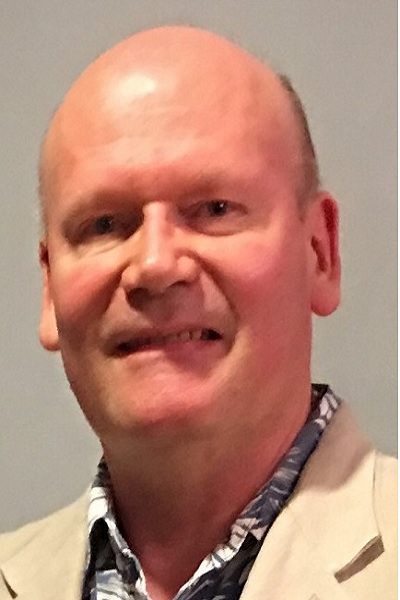 Mulvihill, Peter R.
Professor
BA (General Arts) , Carleton
BES (Environment and Resource Studies) , Waterloo
MA (Regional Planning and Resource Development) , Waterloo
PhD Amenagement (Environmental Planning) , Montreal

Emerging or fringe approaches to environmental assessment Scoping Mega-development in Northern Canada Scenario development Ecological footprint applications Environmental and sustainability thought
---
Coming from a broad, interdisciplinary background in Environmental Studies, I am a generalist in Environmental Studies. My previous research focused mainly on environmental impact assessment practice and cumulative impacts of mega-development in Canada's North. Recent and current research interests include emerging practices in environmental management; links between ecological footprint and environmental impact assessment applications; links between disaster management and environmental management; the evolution and transition of environmental studies and environmentalism; environmental studies and the ecological crisis; and environmental and sustainability discourse.
Research
Social Sciences and Humanities Research Council, ("Towards Sustainability in Headwaters Country: An Action - Based Research Program). Three year project, 2005-2008.
Selected Publications
2018 Mulvihill, P.R. & V. Bruzzone. "The Eclipse of Environmental Discourse". Human Geography Vol. 11, No. 8, 57-72.
2017 Mulvihill, P.R. & S.H. Ali. Environmental Management: Critical Thinking and Emerging Practices Abingdon, U.K.: Routledge – Earthscan.
2017 Kramkowski, V. & P.R. Mulvihill. "Emerging Dynamics of Environmental Governance in Northern Post-Productivist Regions". Local Environment Volume 22, No. 3, 350-364.
2013 Mulvihill, P.R., M. Winfield & J. Etcheverry. "Strategic Environmental Assessment and Advanced Renewable Energy in Ontario: Moving Forward or Blowing in the Wind?" Journal of Environmental Assessment Policy and Management Vol. 15, No. 2. 19 pp.
2010 Mulvihill, P.R. & Kramkowski, V. "Extending the Influence of Scenario Development in Sustainability Planning and Strategy". Sustainability, 2, 2449-2466.
2010 Mulvihill, P.R. "The Visionary Oasis: The Long-Term Challenge of Interdisciplinary Environmental Studies" Environments 37(2): 47-49.
2009 Mulvihill, P.R., "Endless Paradox: Environmentalism in Transition". Futures 41 (2009) 502-506.
2008 Ali-Khan, F. & P.R. Mulvihill. "Exploring Collaborative Environmental Governance: Perspectives on Bridging and Actor Agency". Geography Compass Volume 2, Number 6, 1974-1994.
2007 Mulvihill, P.R. & S.H. Ali. "Disaster Incubation, Cumulative Impacts and the Urban/Ex-Urban/Rural Dynamic". Environmental Impact Assessment Review Vol. 27, Issue 4, 343-358.
2007 Mulvihill, P.R. & M.J. Milan. "Subtle World: Beyond Sustainability, Beyond Information". Futures 39, 657-668.
2003 Mulvihill, P.R. "Expanding the scoping community," Environmental Impact Assessment Review, Vol. 23, 39-49.
2001 Mulvihill, P.R., D.C. Baker & W.R. Morrison. "A Conceptual Framework for Environmental History in Canada's North," Environmental History, Vol. 9, No. 4, 611-626.
2001 Mulvihill, P.R. & D.C. Baker. "Ambitious and Restrictive Scoping: Case Studies from Northern Canada," Environmental Impact Assessment Review, Vol. 21, No. 4, 363-384.
Selected seminars and conference presentations
2019 Mulvihill, P.R. "Impact Assessment, Irreducible Uncertainty and Scenario Development". Ninth International Conference on The Constructed Environment, May 23-24, Guimaraes, Portugal.
2017 Mulvihill, P.R. "Scoping: Lessons from environmental impact assessment". Integration and Implementation Insights: Research resources for understanding and acting on complex real-world problems (I2 Insights) (Blog published by Australia National University) April 4.
2016 Ali, S.H. & P.R. Mulvihill. "Towards a Critical Environmental Management". Presented to the 3rd International Sociological Forum, Vienna, Austria, July 2016.
2014 "Environmental Management Challenges" Lecture delivered to Guangzhou Delegation, Asian Business and Management Program, York University November 26.
2013 Mulvihill, P.R. "Transferable Skills for Ph.D. Students: Pedagogical Shifts and Culture Change". Presented at the Future of Education Conference, Florence, June 2013.
2011 Romanson, B. & P.R. Mulvihill "Wind Energy, Marine Spatial Planning and Strategic EA in Ontario". September 21-23, Prague, C.R. International Association for Impact Assessment Forum: SEA Implementation & Practice: Making an Impact?
2009 "Notes on the Canadian experience with environmental assessment". Seminar presented to the Jiangsu Provincial Academy of Environmental Science, China (affiliated with Nanjing University), July 16.
2009 "Some notes on EA, SIA and the intercultural dimensions". (Electronic lecture delivered to graduate course HGE0802, MacQuarie University, Australia, March.