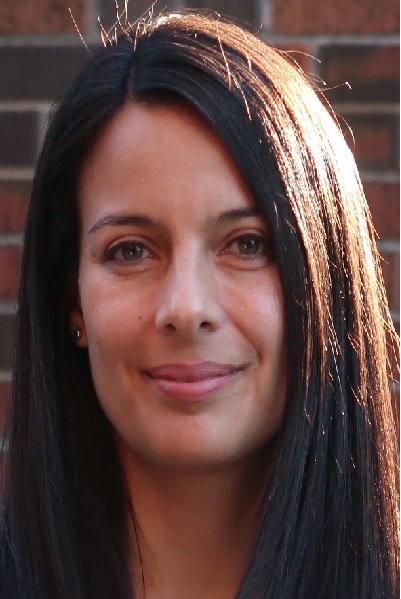 Sotomayor, Luisa
Assistant Professor
Planning Program Coordinator
PhD Planning , University of Toronto
MSc Planning , University of Toronto
BA Sociology , National University of Colombia

Urban policy and governance Housing Urban violence Equity planning Socio-legal studies Urban politics Latin America
---
My research and teaching interests focus on the various dimensions of urban inequality and governance, and their connections to planning practice. On the one hand, I am interested in how regimes of socio-spatial inequality consolidate in contemporary cities—particularly through exclusionary housing systems and public infrastructures—and the roles that planning tools, tactics, politics, and discourses may play in their formation. On the other, I aim to consider the limits and possibilities of grass-roots activism, collective action, state-led policy experimentation, legal mediation, and equity planning approaches that may incite urban change. The geographic scope of my work involves both, Latin America and Canada.
Research
Current Projects
Demystifying Shelters and Reframing Community Dialogue about Homelessness in Toronto (2020-2021 SSHRC Partnership Engage, PI) with City of Toronto's Shelter, Support and Housing Administration division.
This project studies community responses to the siting of new homeless shelters and services with a focus on strategies to confront resistance, mediate conflict, and encourage empathy and solidarity for shelter services users. The findings from this research project will contribute to the literature about NIMBYism and advance further understanding of dialogue-based public engagement methods in the planning and delivery of public facilities and services.
Citizen mobilization, Cities and the Law: Rethinking Urban Planning in the Context of Increased Legal Action in Colombia (2020-2021 Co-PI with Natalia Angel-Cabo, Faculty of Law, and Sergio Montero, CIDER, Universidad de los Andes, Bogotá)
This project examines the rise in litigation as a way to address urban planning conflicts in Colombia. Specifically, it looks at the recent judicial overturning of several municipal planning decisions involving strategic infrastructures; an issue that has become common in cities like Bogota and that carries important implications for planning practice, policymaking, and the fiscal health of cities. We aim to explain, first, when, why, and under what conditions do citizens rely on litigation strategies to mobilize their interests (in contrast to other instances of citizen participation); second, how is the rise of litigation in urban planning reconfiguring the actors and tactics of citizen mobilization; and finally, how are legal interventions changing the landscape of urban governance in Colombian cities.
StudentDwellTO: Addressing the Student Housing Affordability Challenge (2017-2020) (York's PI, with Jeremy Bowes, Shelagh McCartney, Mauricio Quirós, and Marcelo Vieta).
StudentDwellTO is a multi-university, multidisciplinary initiative funded by the Presidents of the four Greater Toronto Area (GTA) universities to examine access to affordable housing for postsecondary students, a challenge that has by all accounts reached a crisis point in the GTA. Over the past two years the team worked on collecting quantitative and qualitative data in order to provide a deep understanding of student needs, choices, and lived experiences in relation to housing, while suggesting possible policy and development directions. In addition to research activities, StudentDwellTO has engaged students in housing affordability discussions, supported student connections across the four campuses, advised policymakers and universities on student housing, and enabled student innovation across disciplines through courses and experiential learning. As the PI of the SSHRC Connection project StudentDwellTO+ Reimagining Student Housing (2018-2019) Sotomayor organized the first international symposium on student housing, which took place at York University on May of 2019. The symposium brought together cross-sectoral and interdisciplinary perspectives on a number of issues with a view to improve housing accessibility and affordability for students.
Within the StudentDwellTO project, I am currently preparing several publications that focus on the experience of students in Toronto's private rental housing markets. I look at the effects of neoliberalism in the student housing sector, the proliferation of unlicensed rooming houses around university campuses, and the territorial stigmatization of low-income post-secondary students, a group that is typically excluded from urban policy discussions and housing affordability debates.
Recent projects
Medellín's Integrated Urban Projects: A Planning Tool to Reduce Socio-Spatial Inequality. Funded by the Lincoln Institute of Land Policy, Equitable Cities Project (2018).
Contested Urbanisms: The Making, Unmaking and Remaking of Socio-Spatial Peripheries in Medellín (2017-2019)
Awards
Academic Innovation Fund Award, York University

SSHRC Partnership Engage

SSHRC Connection

MITACS Global Link

Ontario Graduate Scholarship, Doctoral Award

International Development Research Centre Doctoral Award

• Social Sciences and Humanities Research Council of Canada (SSHRC), Doctoral Award
Selected Publications
Rivero, J., Sotomayor, L., Zanotto, J., and Zitcer, A. (2020) Democratic Public or Populist Rabble: Repositioning the City amidst Social Fracture. International Journal of Urban and Regional Research [Online First].
Angel-Cabo, N. and Sotomayor, L. (2020) Seeing Human Rights Like a City: The Prospects and Perils of the Urban Turn. In Routledge Research Handbook on Poverty and Human Rights. Davis M., Kjaerum, M., and Lyons, A. (eds.)
Sotomayor, L. (2020) Small Cities, Big Issues: Reconceiving Community in a Neoliberal Era. Walmsley, C. and Kading, T. (eds). Athabasca University Press. Canadian Journal of Urban Research, 28(2), 81-82. (Book review)
Sotomayor, L. (2019) Medellin's Integrated Urban Projects: A Planning Tool to Reduce Socio-Spatial Inequality. In: Knaap, G. (ed.) Equitable Cities, Lincoln Institute of Land Policy, Boston, MA.
Sotomayor, L. (2019) Medellín, Colombia: Social Urbanism to Improve Human Security. In: Planning Innovations for Urban Sustainability: A Global Outlook. Darchen. S., and Searle, G., eds. Routledge, Routledge Studies in Sustainability, 42-55.
Sotomayor, L. and Daniere, A. (2018) The Dilemmas of Equity Planning in the Global South: A Comparative View from Bangkok and Medellín. Journal of Planning Education and Research, 38(3), 273–288.
Sotomayor, L. (2017) Dealing with Dangerous Spaces: The Construction of Urban Policy in Medellín. Latin American Perspectives, 44(2), 71-90.
Sotomayor, L. (2015) Equitable Planning through Territories of Exception: The Contours of Medellin's Urban Development Projects, International Development Planning Review 37(5), 373-397.
Exhibition
Sotomayor, L. (2018) with Chan Arun-Piña and Lisa Myers. The Question of Home, Zig Zag Gallery, Faculty of Environmental Studies, York University (September – October).
TEACHING
ENVS 5121 Perspectives in Planning
In previous years, I have also taught:
ENVS 6130 Planning Theory
ENVS 6126 Community Planning and Housing
ENVS 6331 Planning in Toronto Workshop
ENVS 4223 Global Cities
ENVS 3225 Regional Governance