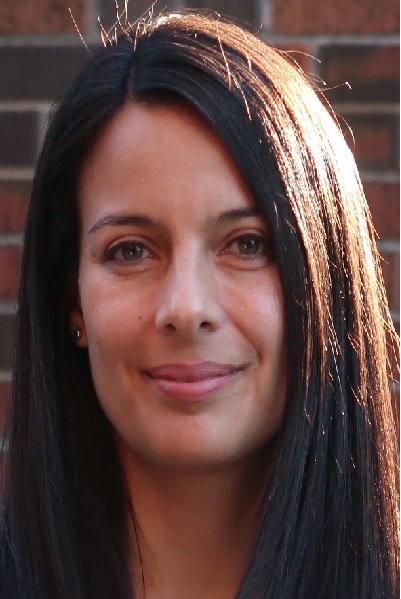 Sotomayor, Luisa
Assistant Professor, Teaching Stream
BA Sociology , National University of Colombia
MSc Planning , University of Toronto
PhD Planning , University of Toronto

Urban policy Community planning and development Affordable housing Regional governance and politics Urban inequality Violence and urban security Planning and informality in the Global South Latin American cities
---
About
My research and teaching focus on urban inequalities, governance, urban politics and planning. More specifically, I am interested in how regimes of socio-spatial inequality consolidate in contemporary cities, and the potential of grass-roots activism, land-use planning tools, and urban policy experimentation to address urban divides.
I have a special interest in planning and development in Latin American cities. Over the past five years, I have examined the opportunities and limitations of a comprehensive planning policy, called social urbanism, to reduce violence and socio-spatial segregation in Medellin, Colombia.
More recently, I have been investigating the effects of neoliberalism in the student housing sector, the proliferation of unlicensed rooming houses around university campuses, and the territorial stigmatization of low-income post-secondary students in Toronto.
This year, I am the organizer of the 2018-19 FES Research Seminar Series: (Re)Making Urban Space. Since July of 2018, I am also the Planning Program Coordinator.
In 2018-19 I will be teaching ENVS 5121 Perspectives in Planning, ENVS 6331 Planning in Toronto Workshop, and ENVS 3225 Regional Governance.
Research
StudentDwellTO: Addressing Toronto Students' Housing Affordability Challenge. (September 2017- September 2019) Principal Investigator for York and Director of the Research Committee. Multi-university initiative funded by the four Presidents of Toronto Universities (York University, Ryerson University, University of Toronto and Ontario College of Arts and Design). http://www.studentdwellto.ca
Contested Urbanisms: The Making, Unmaking and Remaking of Socio-Spatial Peripheries in Medellin (February 2017- present) Faculty of Environmental Studies, Small Research Grant.
Awards
• Ontario Graduate Scholarship, Doctoral Award, 2013-2014

• International Development Research Centre of Canada, Doctoral Award

• Social Sciences and Humanities Research Council of Canada (SSHRC), Doctoral Award

• First Prize, Student Paper Competition, Master's level, Canadian Transportation Research Forum
Selected Publications
Sotomayor, L. (forthcoming) Medellin's Integrated Urban Projects: A Planning Tool to Reduce Socio-Spatial Inequality. In: Knaap, G. (ed.) Equitable Cities Project, Lincoln Institute of Land Policy, Boston, MA.
Sotomayor, L. (2018) Medellín, Colombia: Social Urbanism to Improve Human Security. In: Darchen. S. and Searle, G. (eds.) Planning Innovations for Urban Sustainability: A Global Outlook. Routledge.
Sotomayor, L., & Daniere, A. (2017). The Dilemmas of Equity Planning in the Global South: A Comparative view from Bangkok and Medellín. Journal of Planning Education and Research, 38(3), pp. 273 – 288.
Sotomayor, L. (2017). Dealing with Dangerous Spaces: The Construction of Urban Policy in Medellín. Latin American Perspectives, 44(2), 71–90.
Sotomayor, L. (2015) Equitable Planning through Territories of Exception: The Contours of Medellin's Urban Development Projects, International Development Planning Review 37(5), pp. 373–397.