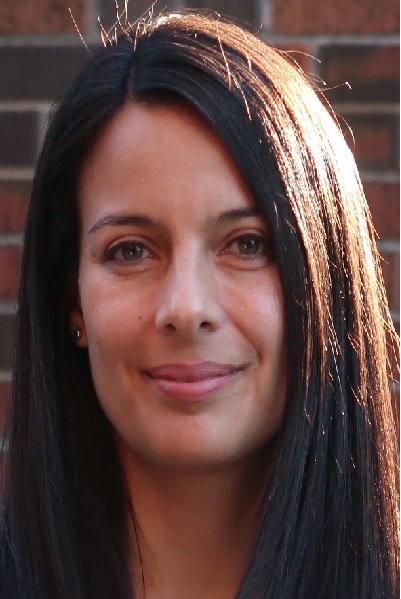 Sotomayor, Luisa
Assistant Professor
Planning Program Coordinator
BA Sociology , National University of Colombia
MSc Planning , University of Toronto
PhD Planning , University of Toronto

Urban policy and governance Planning and community development Housing, violence, and urban security Urban inequality Participatory planning Latin American cities
---
My research and teaching interests focus on the various dimensions of urban inequality and governance, and their connections to planning practice. On the one hand, I am interested in how regimes of socio-spatial inequality consolidate in contemporary cities and the roles that planning tools, tactics, politics, and discourses may play in their formation. On the other, I aim to consider the limits and possibilities of grass-roots activism, collective action, equity planning approaches, and state-led policy experimentation to overcome such urban divides. The geographic scope of my work involves both, Latin America and Canada.
I have a special interest in urban planning and social development in Latin American cities. Over the past six years, I have been involved in research projects that examine the use of planning tools to deliver better services and social policies in peripheral neighbourhoods. I have also examined the opportunities and limitations of a comprehensive planning strategy, called social urbanism, aimed to improve transit equity and reduce violence and socio-spatial segregation in Medellin, Colombia. More recently, I started paying attention to the way that ordinary residents increasingly use the judicial system as a strategy to challenge exclusionary planning policies, and the rising role of the judge in the resolution of urban conflicts in some Latin American countries.
My current housing research project looks at the experience of students in Toronto's private rental housing markets. I am investigating the effects of neoliberalism in the student housing sector, the proliferation of unlicensed rooming houses around university campuses, and the territorial stigmatization of low-income post-secondary students, a group that is typically excluded from urban policy discussions and housing affordability debates.
Research
StudentDwell+: Re-Imagining Student Housing
(SSHRC Connection Grant, Principal Investigator, 2018-2019)
StudentDwellTO: Addressing Toronto Students' Housing Affordability Challenge. Principal Investigator for York and Director of the Research Committee. Multi-university initiative funded by the four Presidents of Toronto Universities (York University, Ryerson University, University of Toronto and Ontario College of Arts and Design) (2017- 2019). http://www.studentdwellto.ca
Medellín's Integrated Urban Projects: A Planning Tool to Reduce Socio-Spatial Inequality. Lincoln Institute of Land Policy, Equitable Cities Project (2018).
Contested Urbanisms: The Making, Unmaking and Remaking of Socio-Spatial Peripheries in Medellin (2017-2019)
Awards
• Ontario Graduate Scholarship, Doctoral Award, 2013-2014

• International Development Research Centre of Canada, Doctoral Award

• Social Sciences and Humanities Research Council of Canada (SSHRC), Doctoral Award

• First Prize, Student Paper Competition, Master's level, Canadian Transportation Research Forum
Selected Publications
Sotomayor, L. (2019) Medellin's Integrated Urban Projects: A Planning Tool to Reduce Socio-Spatial Inequality. In: Knaap, G. (ed.) Equitable Cities, Lincoln Institute of Land Policy, Boston, MA.
Sotomayor, L. (2018) Medellín, Colombia: Social Urbanism to Improve Human Security. In: Darchen. S. and Searle, G. (eds.) Planning Innovations for Urban Sustainability: A Global Outlook. Routledge.
Sotomayor, L., & Daniere, A. (2017). The Dilemmas of Equity Planning in the Global South: A Comparative view from Bangkok and Medellín. Journal of Planning Education and Research, 38(3), pp. 273 – 288.
Sotomayor, L. (2017). Dealing with Dangerous Spaces: The Construction of Urban Policy in Medellín. Latin American Perspectives, 44(2), 71–90.
Sotomayor, L. (2015) Equitable Planning through Territories of Exception: The Contours of Medellin's Urban Development Projects, International Development Planning Review 37(5), pp. 373–397.