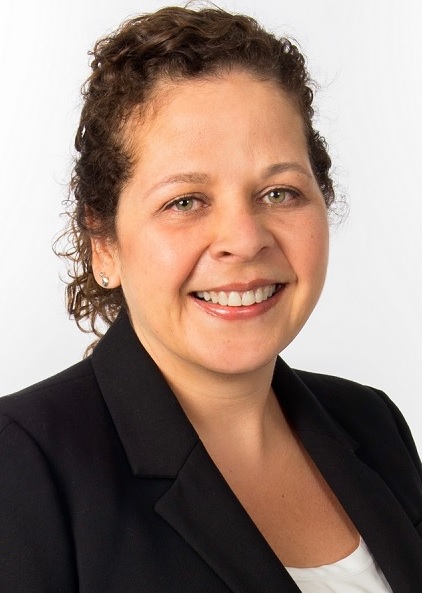 Taylor, Laura E
Associate Professor
MES Coordinator
BES (Urban & Regional Planning) , Waterloo
MES (Evolution and Change in City Form) , York
PhD (Cultural & Historical Geography) , Toronto

Nature and environmental politics in urban and regional planning Political ecology of exurbia Exurban and peri-urban geography Rural geography Planning and growth management: greenbelt planning Climate change and land use planning Toronto and Greater Golden Horseshoe region Settlement and planning histories, esp. suburbs and new urbanism Cultural landscape studies
---
Exurbia and peri-urban areas fascinate me. My research is about society, culture, environment, and politics at (and beyond) the urban-rural fringe. I focus on landscape change, residential settlement, and nature conservation.
I am a member of the Ontario Greenbelt Council. I am a registered professional planner with the Ontario Professional Planners Institute. I am also a member of Lambda Alpha International and the Urban Land Institute's Women's Leadership Team.
My teaching includes urban-regional planning, environmental design, political ecology of landscape, and urban and landscape ecologies.
Research
Study of exurbia in the Lake Simcoe watershed in Ontario
Collaborative and comparative exurbia research

Selected Publications

Taylor, L. E. The future of greenbelts, 2019. Chapter 40 in M. Scott, N. Gallent, and M. Gkartzios, eds. The Routledge Companion to Rural Planning. New York: Springer.

Taylor L. E. and Hurley, P. T. eds. 2016. A Comparative Political Ecology of Exurbia: Planning, Environmental Management, and Landscape Change. Cham, CH: Springer.

Chapter 1 Taylor, L. E. and Hurley, P. T. "Introduction: The Broad Contours of Exurban Landscape Change"

Chapter 2 Hurley, P. T. and Taylor, L. E. "From Swamp to Ridgeline: Exploring Exurbia in Southeastern Pennsylvania and the Sierra Nevada Foothills of California"

Chapter 12 Taylor, L. E., I. McKinnon, and McLean, J. "Redux: A Comparative Political Ecology of Exurbia Photo Album"

Chapter 13 Hurley, P. T. and Taylor, L. E. "Conclusion: Moving Beyond Competing Rural Capitalisms and Uneven Environment Management in Exurbia"

McVey, I., C. Sharma, T. Allan, J. Kyriazis, A. Douglas, P. Cobb, J. Mallette, L. Taylor, and S. Cooper. 2016. Research and Information Gathering on Climate Change Mitigation and Adaptation, Final Report, 91 pp.

Taylor L. 2016. Growing the Greenbelt in area and approach. OPPI Journal 27(4): 13-14.

Cadieux, K.V., Taylor, L. & Bunce, M. 2013. Landscape Ideology in the Greater Golden Horseshoe Greenbelt Plan: Negotiating material landscapes and abstract ideals in the city's countryside, Journal of Rural Studies 32(2), 307-319.

Taylor, L. and Kirsten Valentine Cadieux. 2012. Green sprawl Plan Canada 52(3): 16–21.

Cadiieux, K.V. and L. Taylor, eds. 2012. Landscape and the ideology of nature in exurbia: Green Sprawl. New York: Routledge.

Taylor, L. 2012. Toronto, Canada in S.G. Beavis, M. Dougherty and T. Gonzales, eds. The Encyclopedia of Sustainability, Vol. 8: The Americas and Oceania - Assesing Sustainability, 3000-302. Great Barrington, MA: Berkshire Publishing.

Taylor, L. 2011. No boundaries: Exurbia and the study of contemporary urban dispersion. GeoJournal 76 (4) 323-339.

Amati, M. and L. Taylor, eds. 2010. From green belts to green infrastructure, in a special issue on Debating the future of green belts, Planning Practice and Research 25(2): 143–155.

Taylor, L. 2010. The Idea of Landscape in Planning at the City's Edge, in K. Beesley, ed. The Rural-Urban Fringe in Canada: Conflict and Controversy, Brandon, MN: Brandon University Press.

Blum, A., K. V. Cadieux, N. Luka and L. Taylor (in alphabetical order). 2004. " 'Deeply Connected' to the 'Natural Landscape': Exploring the Places and Cultural Landscapes of Exurbia," Chapter 8 in The Structure and Dynamics of Rural Territories: Geographical Perspectives, edited by D. Ramsey and C. Bryant. (Brandon, Man.: Brandon University) 104-112.

Bourne, L. S., M. Bunce, L. Taylor, N. Luka and J. Maurer. 2003. "Contested Ground: The Dynamics of Peri-Urban Growth in the Toronto Region." Canadian Journal of Regional Science XXVI: 2&3, 251-270.